Meri Meri Safari Animal Print Party Bags 8pcs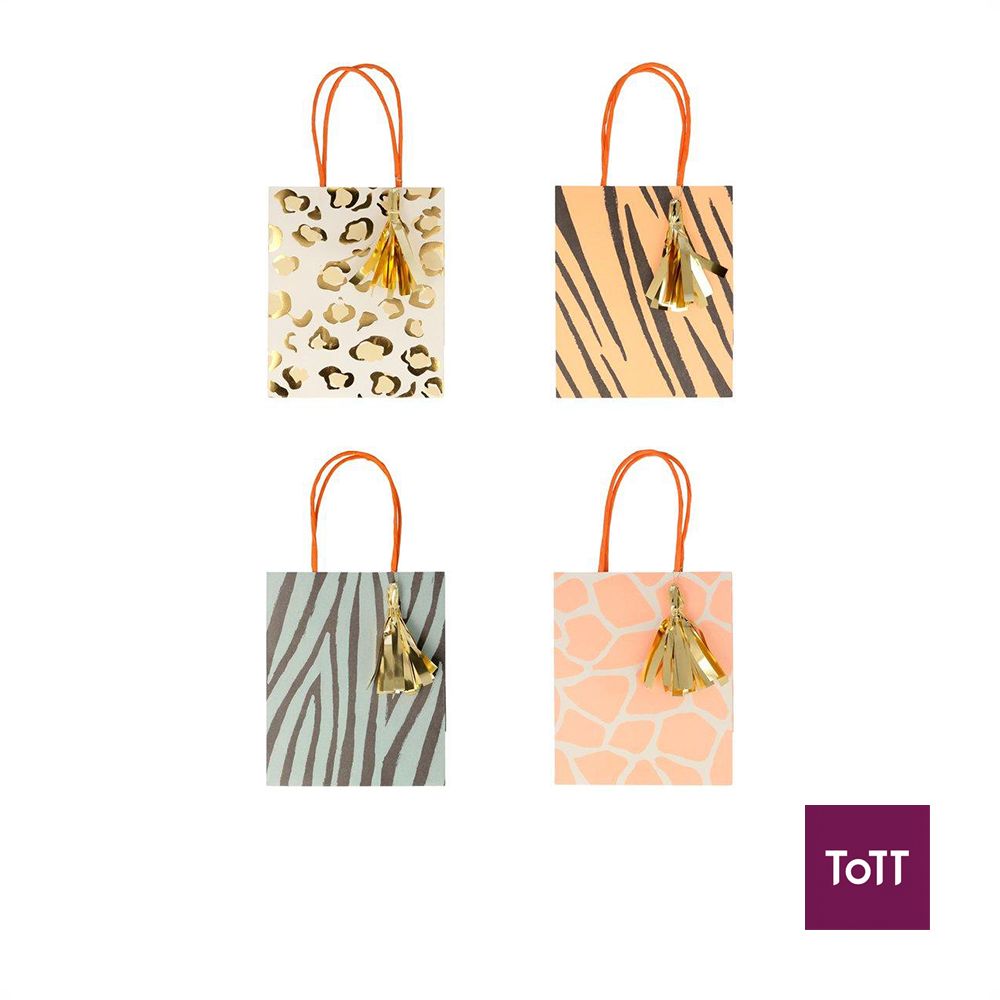 After a successful safari-themed party, guests will be delighted to take one of these magnificent Safari Animal Print party bags home. Beautifully illustrated and crafted with four fabulous designs. Stylishly finished with a twisted paper handle and shiny gold foil tassels.
Meri Meri provides party lovers, home stylists and thoughtful gift givers with whimsical, modern, high quality party supplies, children's toys, kids' dress up, and heirloom-quality newborn gifts. We endeavour to use organic and sustainable materials wherever possible.