Meri Meri Toot Sweet Spotty Party Bags 8pcs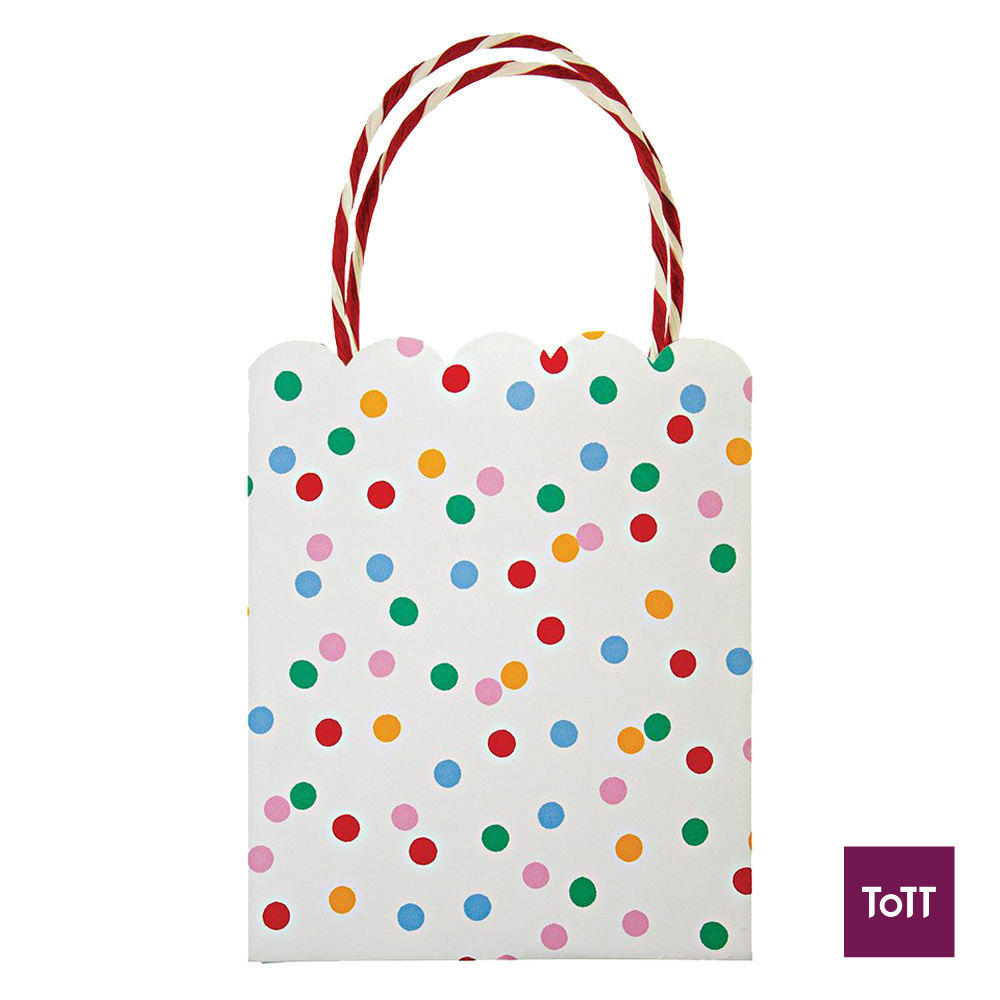 Decorated with a scattering of colored spots these party bags are topped with a scallop die-cut edge and have charming stripy string red and white handles.
Meri Meri provides party lovers, home stylists and thoughtful gift givers with whimsical, modern, high quality party supplies, children's toys, kids' dress up, and heirloom-quality newborn gifts. We endeavour to use organic and sustainable materials wherever possible.