Meri Meri Unicorn Plate Large 8pcs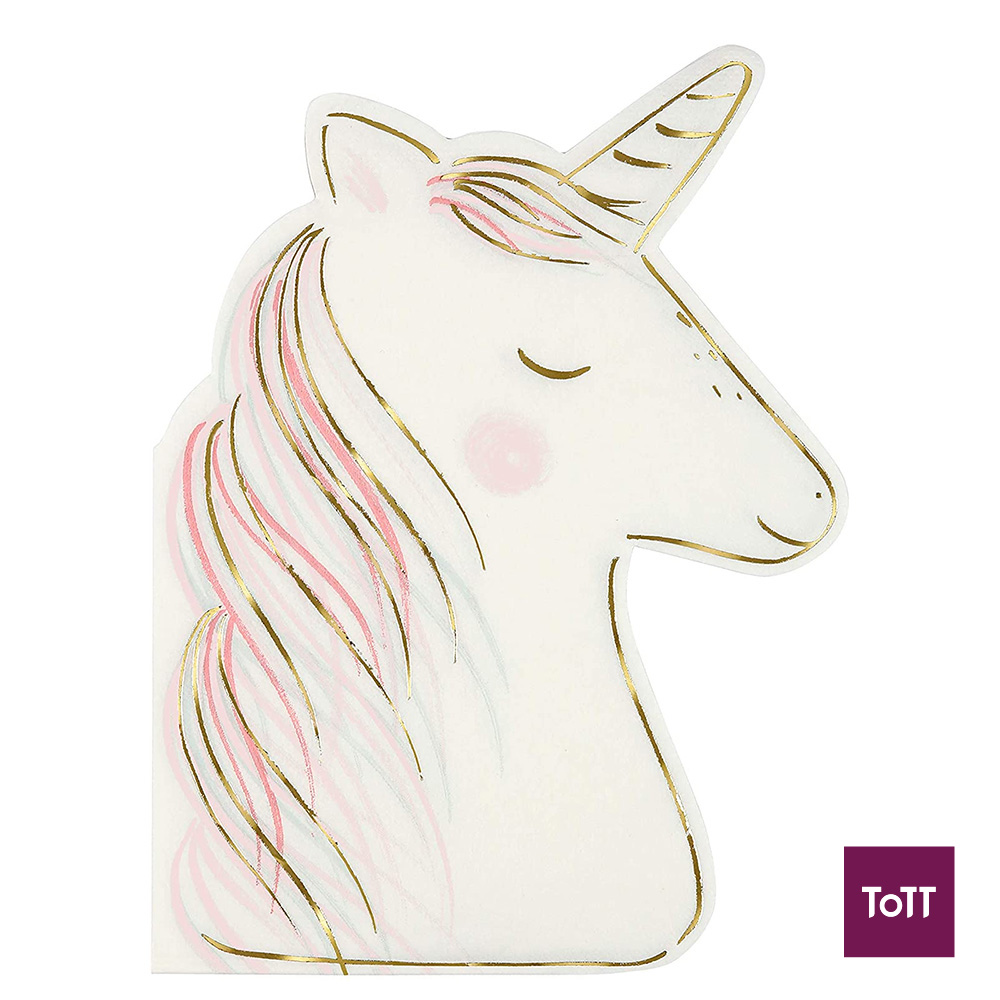 Your little one is pretty much convinced that unicorns are real, and to be honest, so are we… So we've put together a stunning party collection full of magic, rainbows and beautiful horses with glittering horns! Create a magical environment for the perfect fairytale party with these wonderful party plates in the shape of a beautiful unicorn, with shiny gold foil embellishments.
Meri Meri provides party lovers, home stylists and thoughtful gift givers with whimsical, modern, high quality party supplies, children's toys, kids' dress up, and heirloom-quality newborn gifts. We endeavour to use organic and sustainable materials wherever possible.