Microplane 3-In-1 Ginger Tool, White/Grey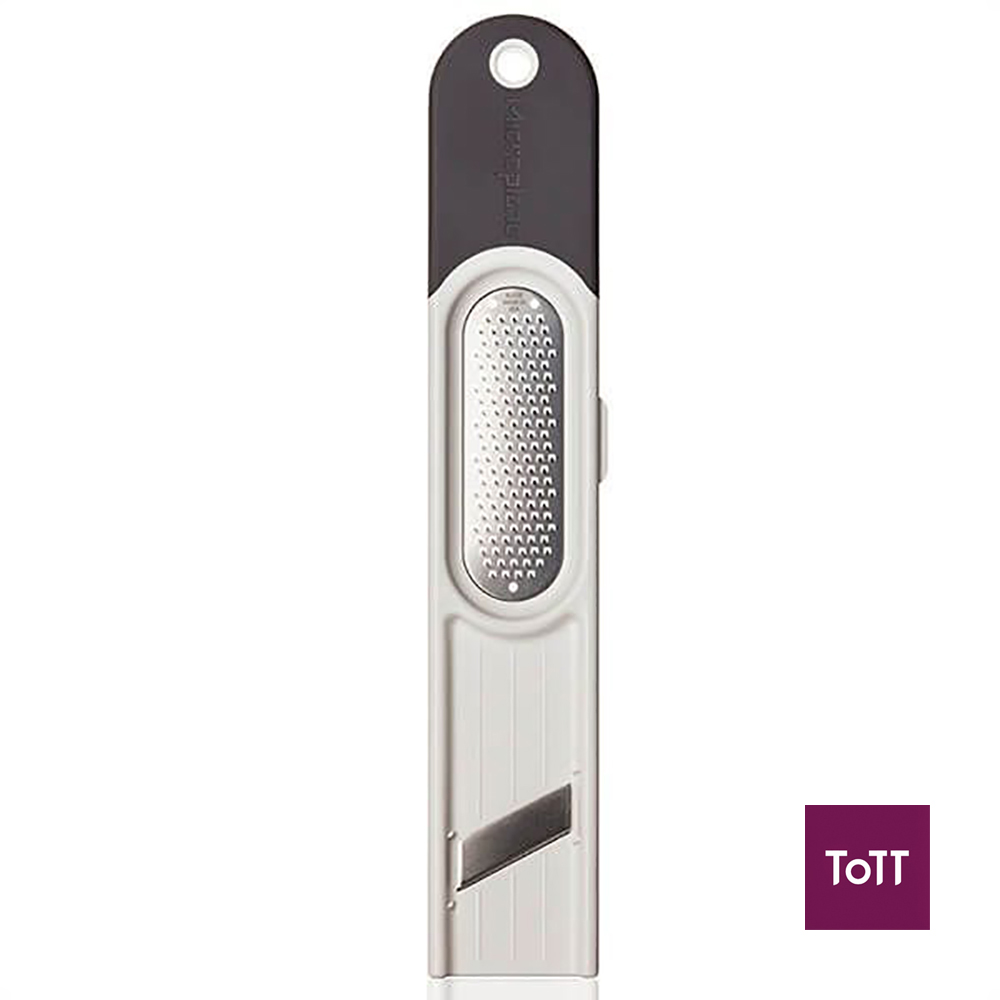 Crafted using original Microplane stainless steel etched blades, the seriously sharp and efficient 3-in-1 Ginger Tool is the only gadget needed when cooking or baking with ginger. The rasp-like tool features a peeler on the side to quickly remove the peel of knobby, fresh ginger root. A wide panel incorporating Microplane's top-selling Fine blade, makes fast work of grating ginger, and a razor-sharp, angled blade towards the bottom of the tool thinly slices ginger with ease and precision.
Microplane®, a division of Grace Manufacturing Inc., is the premier brand worldwide for exceptionally sharp culinary tools. Possibly most famous for our graters and zesters, the brand has revolutionized the way chefs and home cooks grate and zest a wide range of ingredients for flavorful, gourmet style cooking and baking. The family-owned and managed company designs and crafts 40+ Microplane kitchen tools. Beyond our graters and zesters, we offer a variety of kitchen gadgets, including tools for garlic, apples, ginger, herbs, spices, avocados, bar accessories, spiralizers, food slicers and much, much more.