Microplane Artisan Series Extra Coarse Grater, White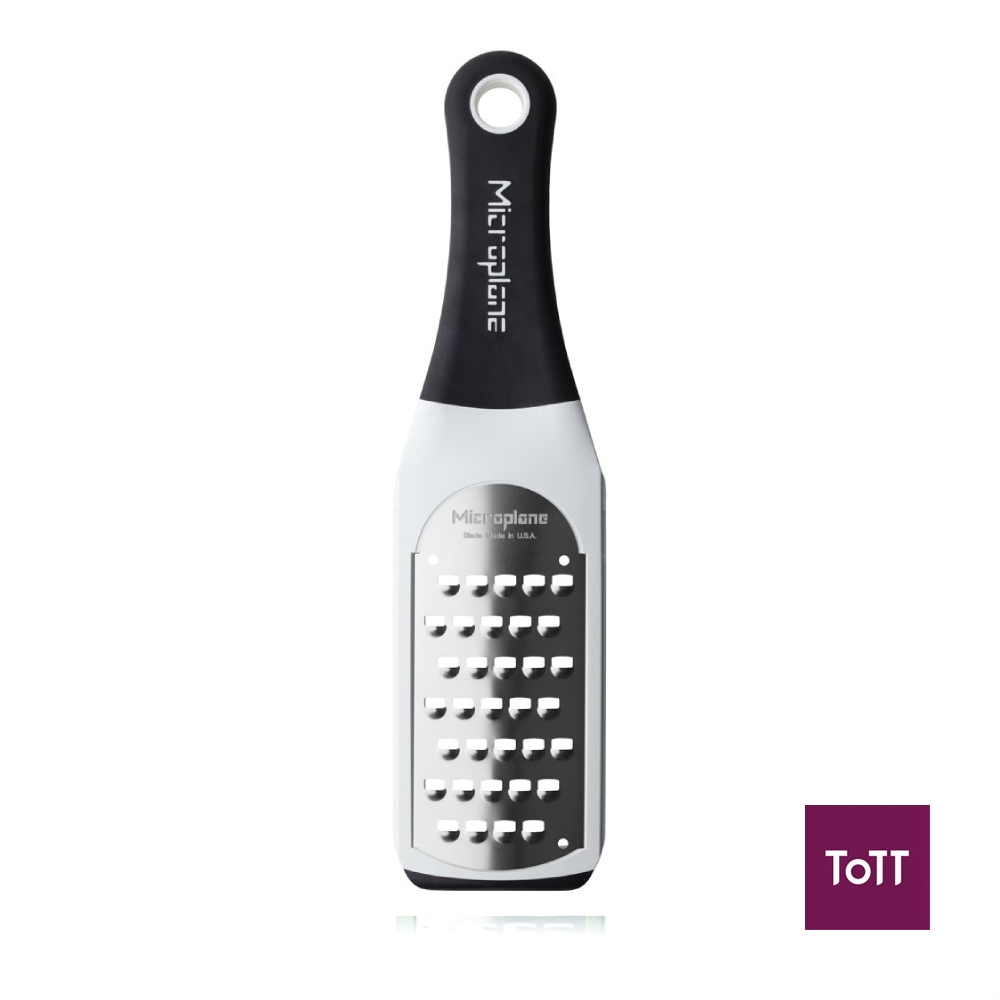 The Artisan Series from Microplane is a contemporary addition to our collection of paddle shaped Cheese Graters. The expansive surface area offers ample space to make fast work out of zesting, and grating. Each Cheese Grater has an 18/8 stainless steel Microplane blade, and soft touch ergonomic handle. Rubber feet add stability and protect your plates and counters. The Artisan extra coarse Cheese Graters are perfect for grating soft and hard cheeses, shredding carrots, zucchini, apples and onions, and softens butter.
Microplane®, a division of Grace Manufacturing Inc., is the premier brand worldwide for exceptionally sharp culinary tools. Possibly most famous for our graters and zesters, the brand has revolutionized the way chefs and home cooks grate and zest a wide range of ingredients for flavorful, gourmet style cooking and baking. The family-owned and managed company designs and crafts 40+ Microplane kitchen tools. Beyond our graters and zesters, we offer a variety of kitchen gadgets, including tools for garlic, apples, ginger, herbs, spices, avocados, bar accessories, spiralizers, food slicers and much, much more.