Microplane Artisan Series Fine Grater, White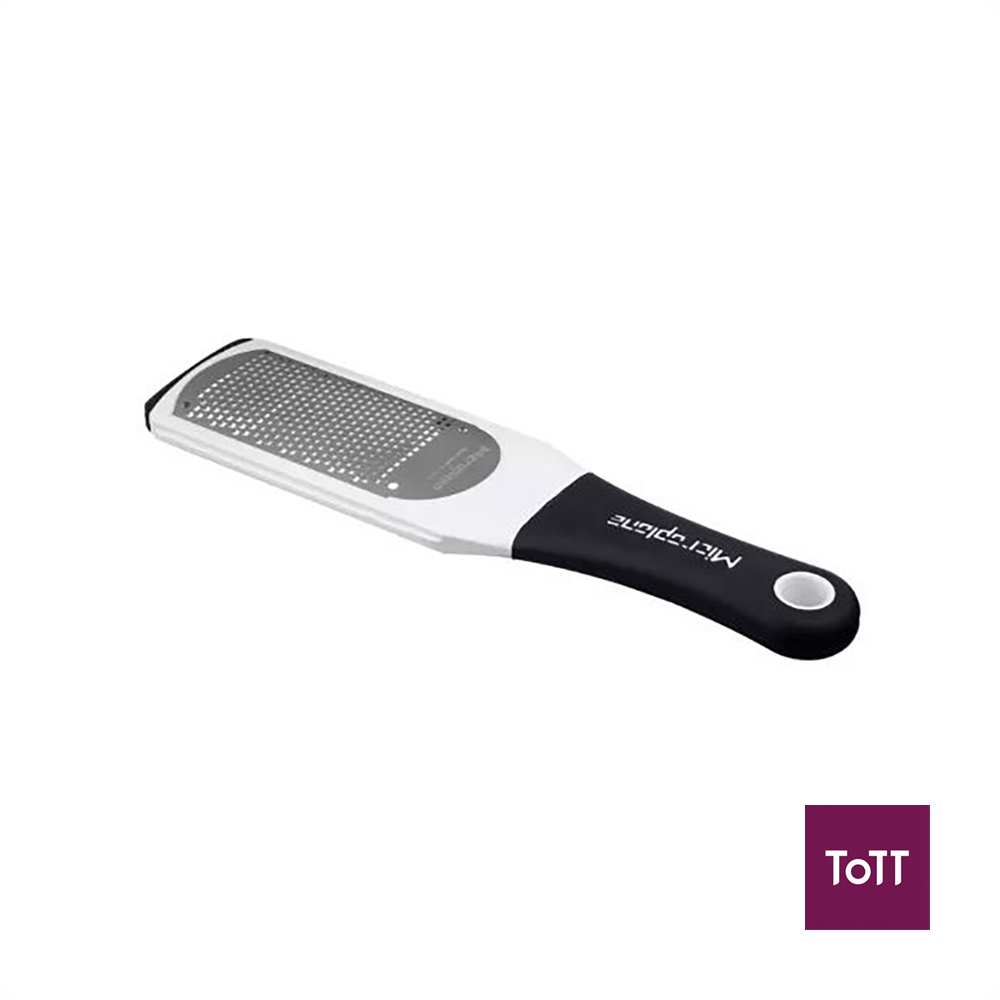 A fine Cheese Grater offers a precise blade that creates a superfine grate. When used with harder ingredients, a fine Cheese Grater produces powder-like results that pack an intense flavor. With moister foods, you will see a puree-like texture from your ingredients.
Microplane®, a division of Grace Manufacturing Inc., is the premier brand worldwide for exceptionally sharp culinary tools. Possibly most famous for our graters and zesters, the brand has revolutionized the way chefs and home cooks grate and zest a wide range of ingredients for flavorful, gourmet style cooking and baking. The family-owned and managed company designs and crafts 40+ Microplane kitchen tools. Beyond our graters and zesters, we offer a variety of kitchen gadgets, including tools for garlic, apples, ginger, herbs, spices, avocados, bar accessories, spiralizers, food slicers and much, much more.