Microplane Elite Box Grater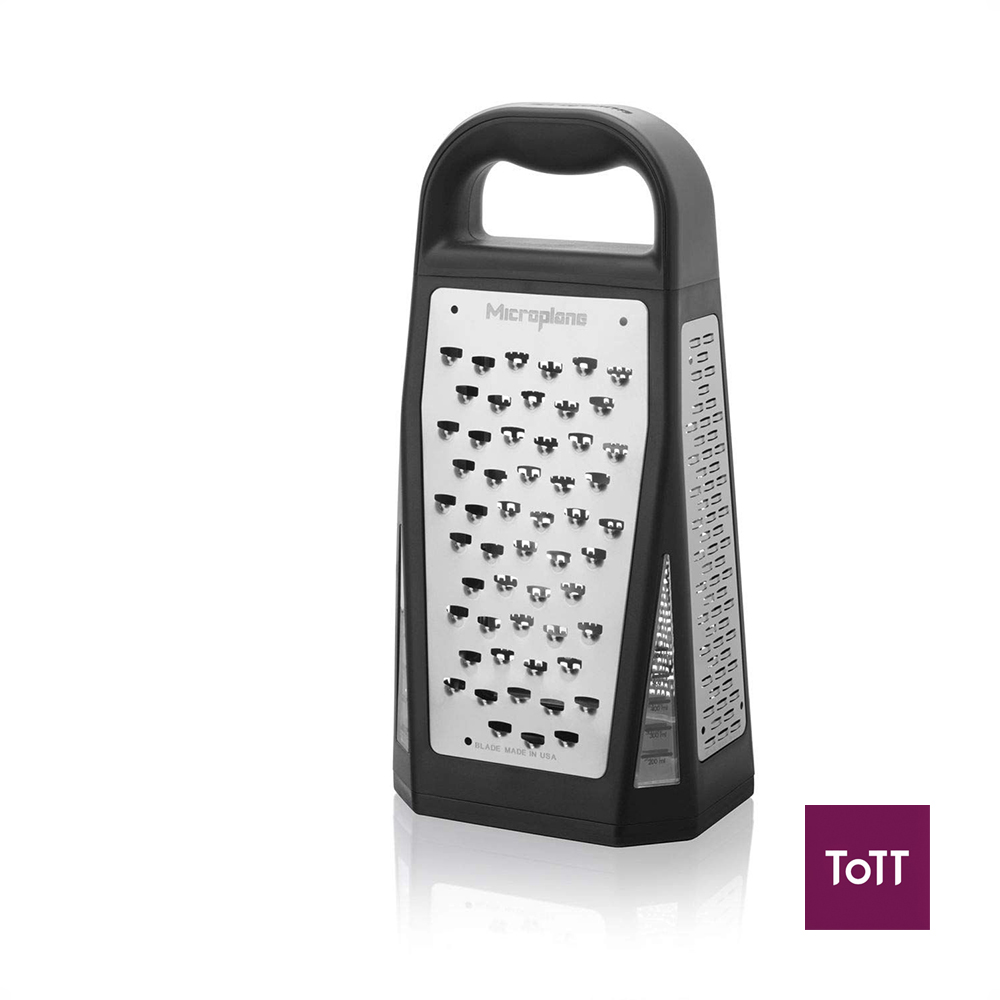 The Microplane® Elite Box Cheese Grater features five popular blade styles: fine, coarse, ribbon, ultra coarse and a slicer blade. The ergonomic design has a non-slip handle and rubberized base for stability and ease of grating. The convenient slide-out catch plate holds grated foods and the measuring feature helps you monitor the volume. Perfect for the chef at home! Features original USA made Microplane stainless steel blades.
Use a Box Cheese Grater for:
Bigger projects, where you need to shred a lot of vegetables, or cheese. Also use for a recipe that requires, multiple tools, for instance, zucchini bread, where you need shredded zucchini, and zest. Since this tool has a measuring cup enclosed, it is nice to use when you need to measure, but don't want to wash another dish. Box Cheese Graters are very versatile since they have multiple blades – one Box Cheese Grater does the work of 5 individual paddles or handheld Cheese Graters.
Microplane®, a division of Grace Manufacturing Inc., is the premier brand worldwide for exceptionally sharp culinary tools. Possibly most famous for our graters and zesters, the brand has revolutionized the way chefs and home cooks grate and zest a wide range of ingredients for flavorful, gourmet style cooking and baking. The family-owned and managed company designs and crafts 40+ Microplane kitchen tools. Beyond our graters and zesters, we offer a variety of kitchen gadgets, including tools for garlic, apples, ginger, herbs, spices, avocados, bar accessories, spiralizers, food slicers and much, much more.