Microplane Elite Series Extra Coarse Grater, Red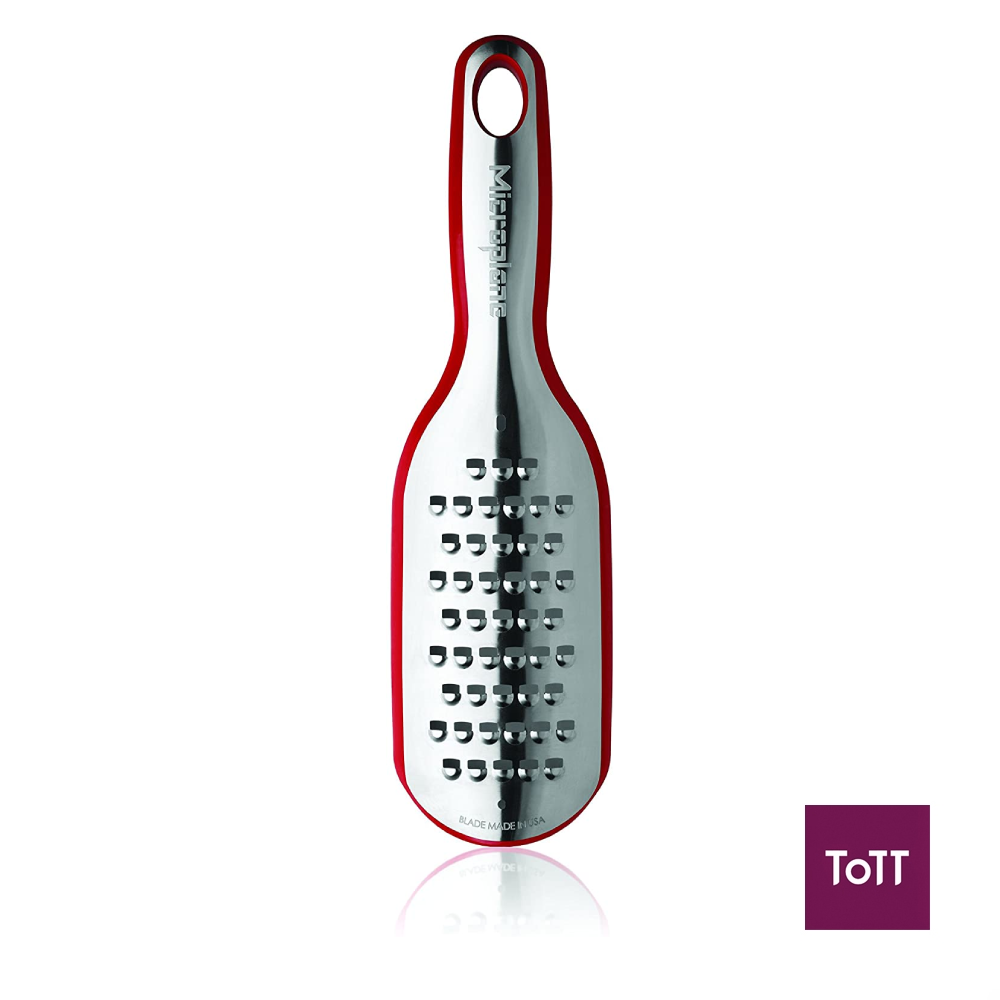 This Elite Series Extra Coarse Cheese Grater is the right tool, not only for cheese but for vegetables too. This cheese grater measures and catches the ingredients as you grate. Take the protective cover off the front, and place it onto the back to begin measuring. The capacity is up to 1 cup! Not only can you use the Extra Coarse cheese graters for cheese, but you can also use it to shred cabbage for slaws, or make hash browns with potatoes. Microplane is known for ultra-sharp blades, which means you don't have to work very hard to get amazing results! Microplane blades are manufactured in the USA of high-quality stainless steel.
Microplane®, a division of Grace Manufacturing Inc., is the premier brand worldwide for exceptionally sharp culinary tools. Possibly most famous for our graters and zesters, the brand has revolutionized the way chefs and home cooks grate and zest a wide range of ingredients for flavorful, gourmet style cooking and baking. The family-owned and managed company designs and crafts 40+ Microplane kitchen tools. Beyond our graters and zesters, we offer a variety of kitchen gadgets, including tools for garlic, apples, ginger, herbs, spices, avocados, bar accessories, spiralizers, food slicers and much, much more.