Microplane Elite Series Zester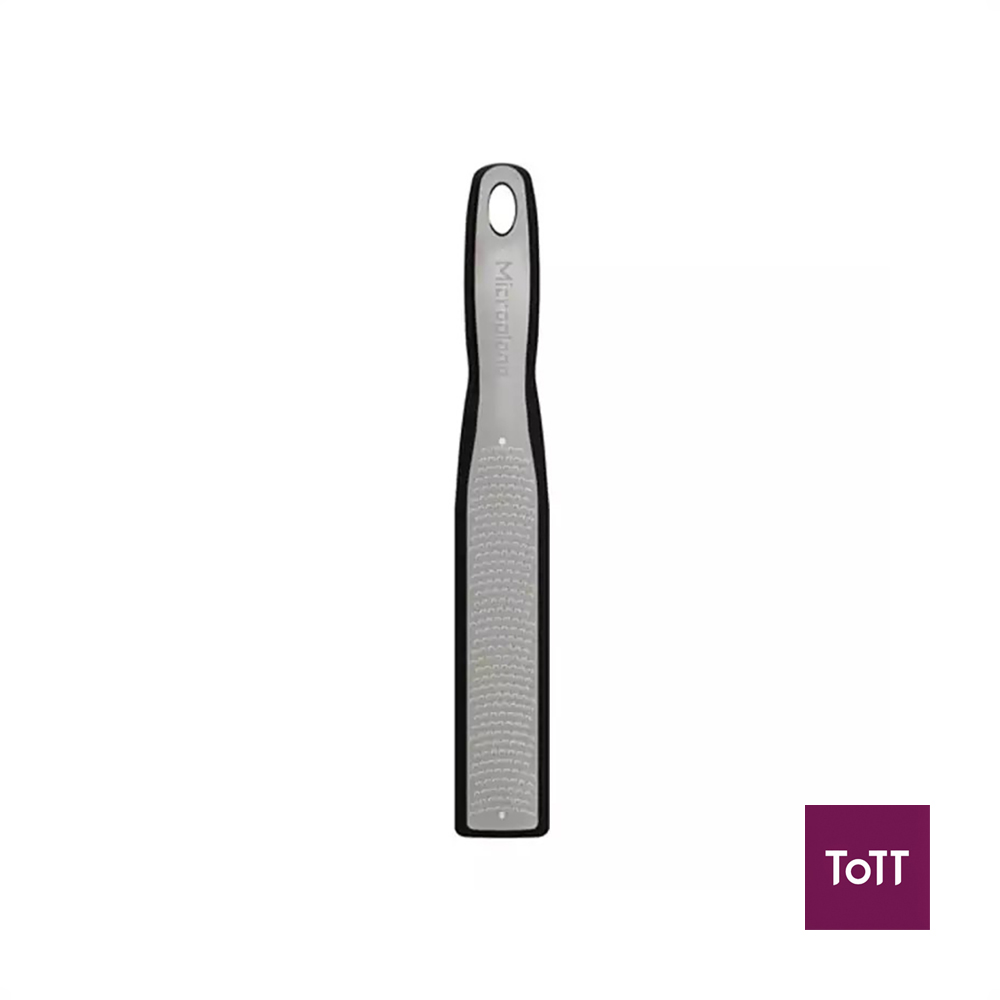 The Microplane Elite Series includes a transparent cover that doubles as a grating catch feature and measuring cup with a generous 1-cup capacity. Use the stainless steel Microplane® fine blade to create flavorful citrus zest without any of bitter white pith just under the fruit's peel. It's stellar at grating aromatics, such as shallots, onions, garlic, and ginger into a fine paste that melts and blends instantly with other ingredients in a pan, as well as transforming Parmesan and other hard cheese into powdery mounds for garnishing pasta and other savory dishes.
Use a Zester Cheese Grater for:
Zest citrus at the perfect depth to only get the zest, and not the bitter white pith. It is a multi-purpose tool it is recommended for grating garlic, grating ginger, grating parmesan cheese. You can also use as a nutmeg Cheese Grater or gain the benefits of cinnamon by grating it on this tool. The made in USA blade has super sharp teeth to increase its efficiency. It does not rip or tear the food and prevents bruising.
Microplane®, a division of Grace Manufacturing Inc., is the premier brand worldwide for exceptionally sharp culinary tools. Possibly most famous for our graters and zesters, the brand has revolutionized the way chefs and home cooks grate and zest a wide range of ingredients for flavorful, gourmet style cooking and baking. The family-owned and managed company designs and crafts 40+ Microplane kitchen tools. Beyond our graters and zesters, we offer a variety of kitchen gadgets, including tools for garlic, apples, ginger, herbs, spices, avocados, bar accessories, spiralizers, food slicers and much, much more.