Microplane Herb and Salad Chopper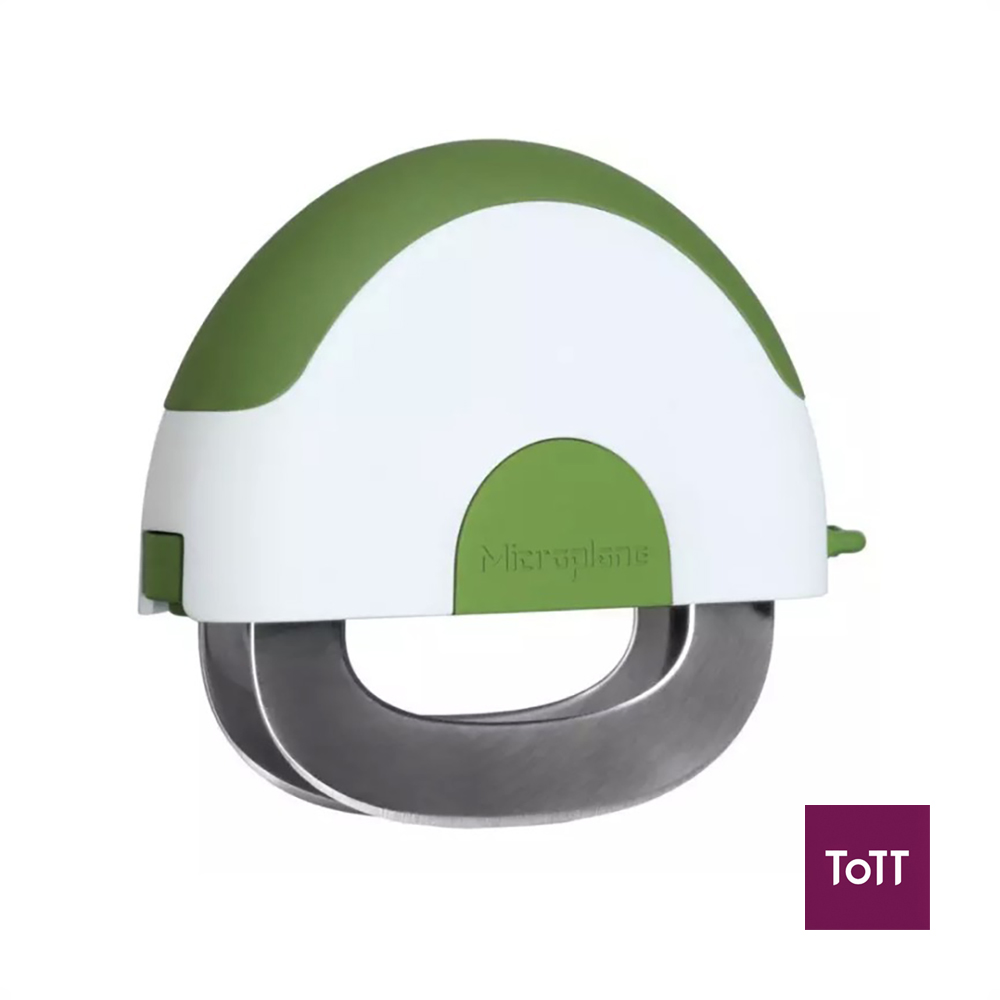 Grab this convenient and efficient Herb and Salad Chopper when the recipe calls for chopped leafy greens or herbs. Two ultra-sharp, surgical stainless steel blades are fixed into the handle and retract into the unit for storage. Three simple steps to activate the blades. Pull the release tab out, then push down on the tab until the blades appear, finally release tab on the other end. Now the mezzaluna is ready for use. The double blade provides efficient and effortless mincing or chopping by rocking the unit back and forth over the greens. Super sharp blades easily chop fresh leafy greens, and herbs and mince onions, garlic, chocolate, and nuts. The handle is shaped to fit the curve of your hand and has a soft-touch grip making it comfortable to use. Dishwasher safe- just leave the blades out when placing on the top rack.
Microplane®, a division of Grace Manufacturing Inc., is the premier brand worldwide for exceptionally sharp culinary tools. Possibly most famous for our graters and zesters, the brand has revolutionized the way chefs and home cooks grate and zest a wide range of ingredients for flavorful, gourmet style cooking and baking. The family-owned and managed company designs and crafts 40+ Microplane kitchen tools. Beyond our graters and zesters, we offer a variety of kitchen gadgets, including tools for garlic, apples, ginger, herbs, spices, avocados, bar accessories, spiralizers, food slicers and much, much more.