Microplane Herb Mill 2-in-1, Green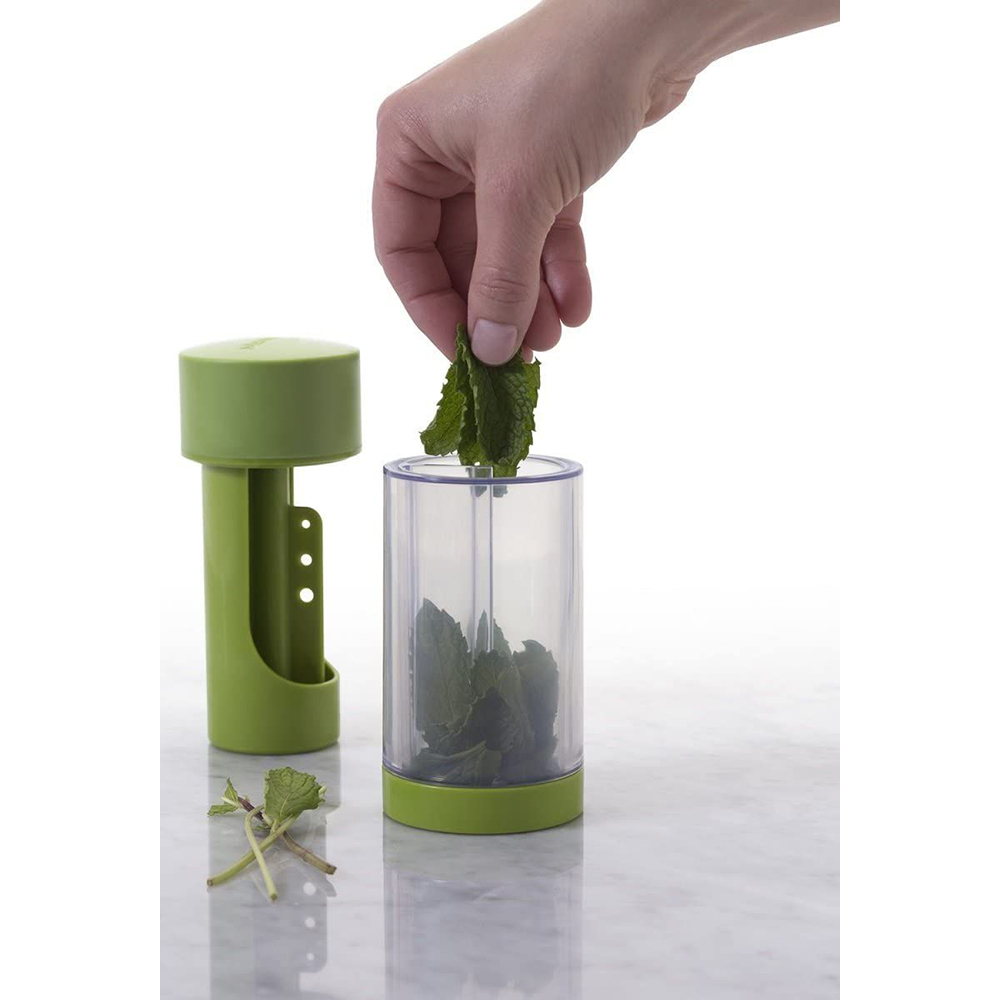 Do two herb prep jobs with one tool. This herb mill has three differently sized holes that strip leaves from stems before you place them in the grinder. Inside, dual-action stainless steel blades work like scissors to chop and mince things like fresh cilantro, basil, parsley and more. It holds a generous supply of herbs in the large clear body and sits comfortably on your dining table or counter!
Microplane®, a division of Grace Manufacturing Inc., is the premier brand worldwide for exceptionally sharp culinary tools. Possibly most famous for our graters and zesters, the brand has revolutionized the way chefs and home cooks grate and zest a wide range of ingredients for flavorful, gourmet style cooking and baking. The family-owned and managed company designs and crafts 40+ Microplane kitchen tools. Beyond our graters and zesters, we offer a variety of kitchen gadgets, including tools for garlic, apples, ginger, herbs, spices, avocados, bar accessories, spiralizers, food slicers and much, much more.