Microplane Pizza Cutter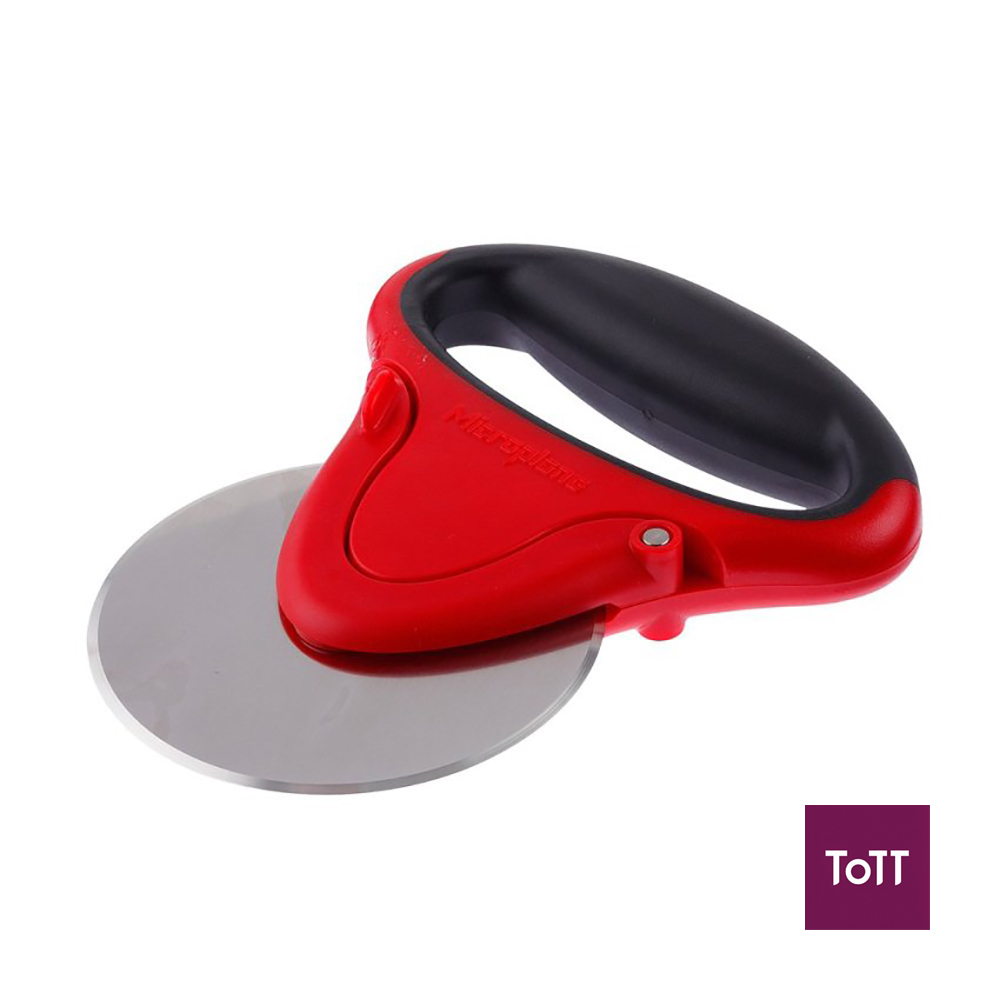 Get your pizza party started with the Microplane pizza cutter! The soft, ergonomic handle, positioned above the professional blade, makes for effortless and precision cutting. It's durable and sharp stainless steel blade comes with a protective cover for storage and is large enough to cut through the deepest dish crusts. Line up your favorite pie and starting slicing with this must-have kitchen tool!
Microplane®, a division of Grace Manufacturing Inc., is the premier brand worldwide for exceptionally sharp culinary tools. Possibly most famous for our graters and zesters, the brand has revolutionized the way chefs and home cooks grate and zest a wide range of ingredients for flavorful, gourmet style cooking and baking. The family-owned and managed company designs and crafts 40+ Microplane kitchen tools. Beyond our graters and zesters, we offer a variety of kitchen gadgets, including tools for garlic, apples, ginger, herbs, spices, avocados, bar accessories, spiralizers, food slicers and much, much more.