Microplane Premium Classic Spice Grater, Black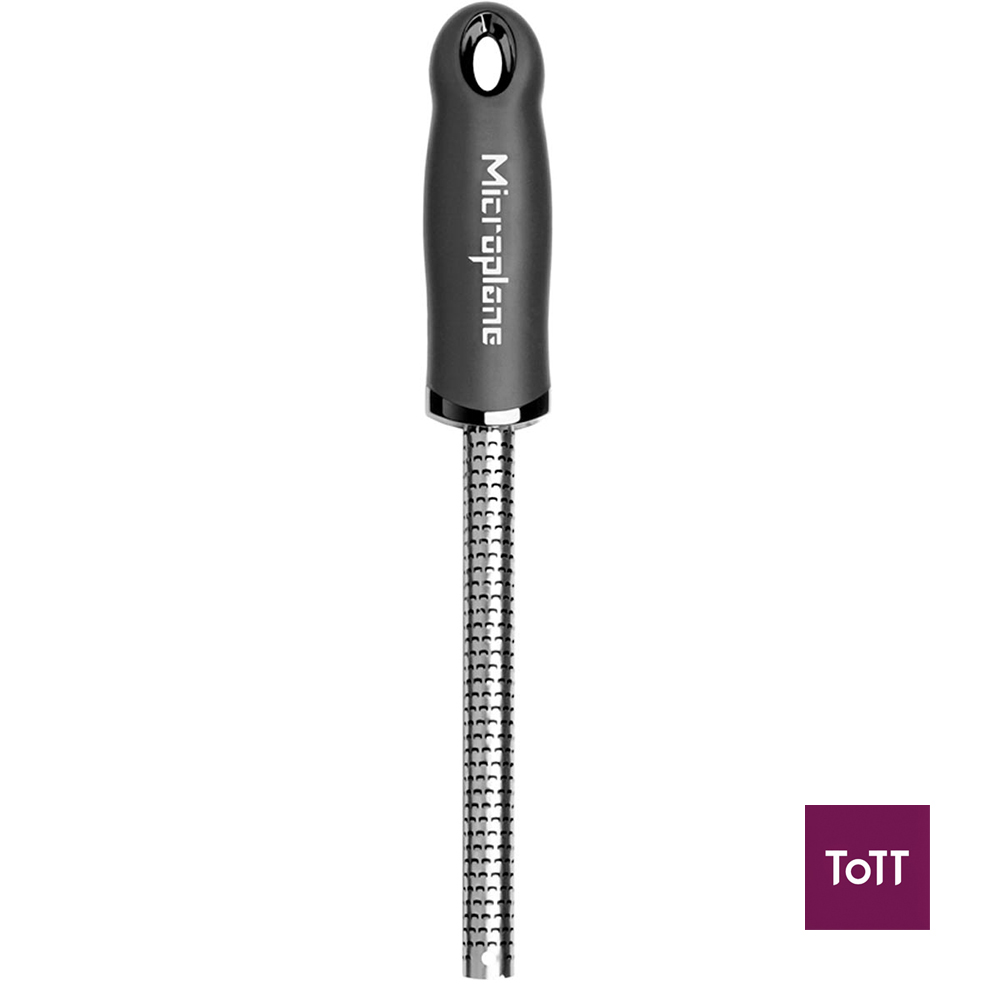 If you are looking for freshly grated nutmeg, this is the perfect kitchen tool. This long, slender tool makes fast work of grinding up those rock-hard chunks of fresh nutmeg. The sturdy plastic handle makes it easy to grip, while the razor-sharp stainless-steel blades do the hard work. As always with a sharp Cheese Grater, be careful to keep your fingers clear–safety can be especially challenging when you're working with those slippery little spices. The Microplane spice Cheese Grater also works well on nuts, dried hot peppers, ginger, and anything particularly tough or fibrous.
Microplane®, a division of Grace Manufacturing Inc., is the premier brand worldwide for exceptionally sharp culinary tools. Possibly most famous for our graters and zesters, the brand has revolutionized the way chefs and home cooks grate and zest a wide range of ingredients for flavorful, gourmet style cooking and baking. The family-owned and managed company designs and crafts 40+ Microplane kitchen tools. Beyond our graters and zesters, we offer a variety of kitchen gadgets, including tools for garlic, apples, ginger, herbs, spices, avocados, bar accessories, spiralizers, food slicers and much, much more.