Microplane Professional Series Shaver, Silver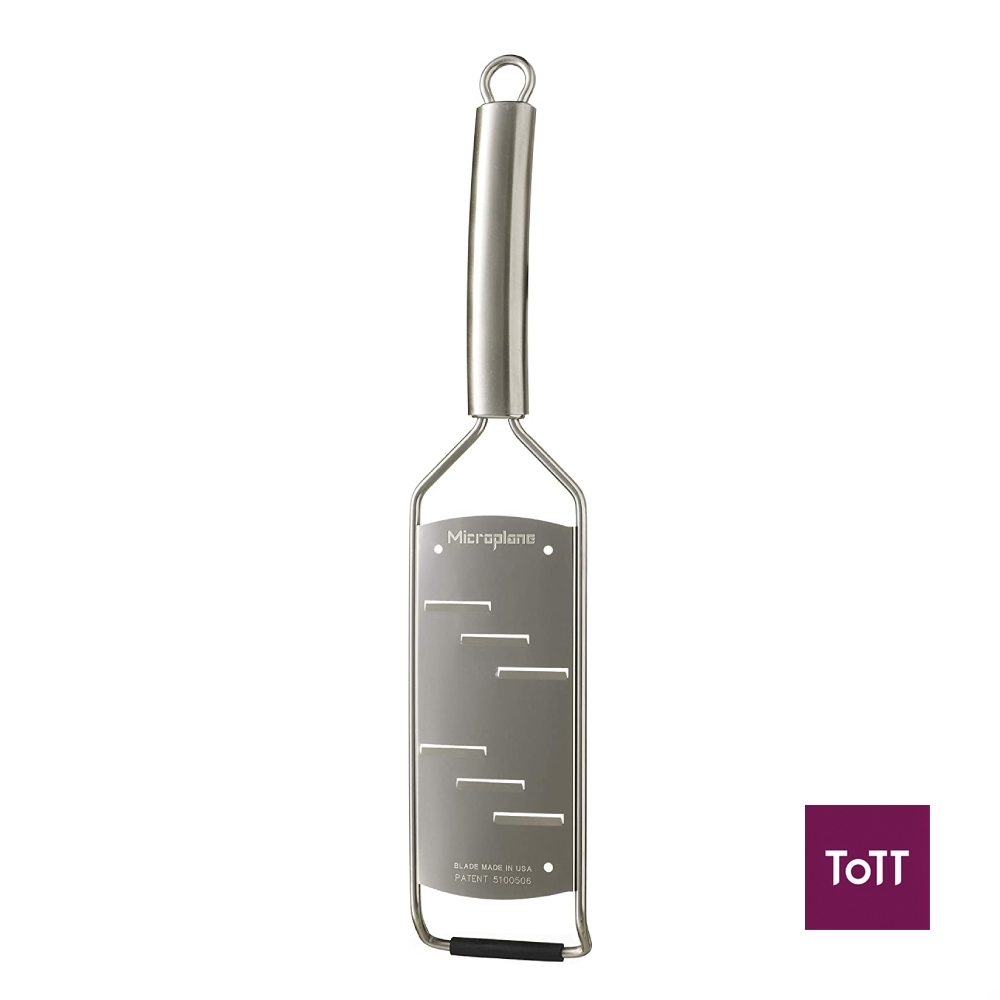 The Large Shaver makes wide thin chips for snacking. The Professional Series of Cheese graters adds exquisite elegance and unparalleled performance to any kitchen! It's all-stainless steel construction, comfortably curved handles and no-slip rubber feet complete this chef's tool.
Microplane®, a division of Grace Manufacturing Inc., is the premier brand worldwide for exceptionally sharp culinary tools. Possibly most famous for our graters and zesters, the brand has revolutionized the way chefs and home cooks grate and zest a wide range of ingredients for flavorful, gourmet style cooking and baking. The family-owned and managed company designs and crafts 40+ Microplane kitchen tools. Beyond our graters and zesters, we offer a variety of kitchen gadgets, including tools for garlic, apples, ginger, herbs, spices, avocados, bar accessories, spiralizers, food slicers and much, much more.