Microplane Rotary Grater, White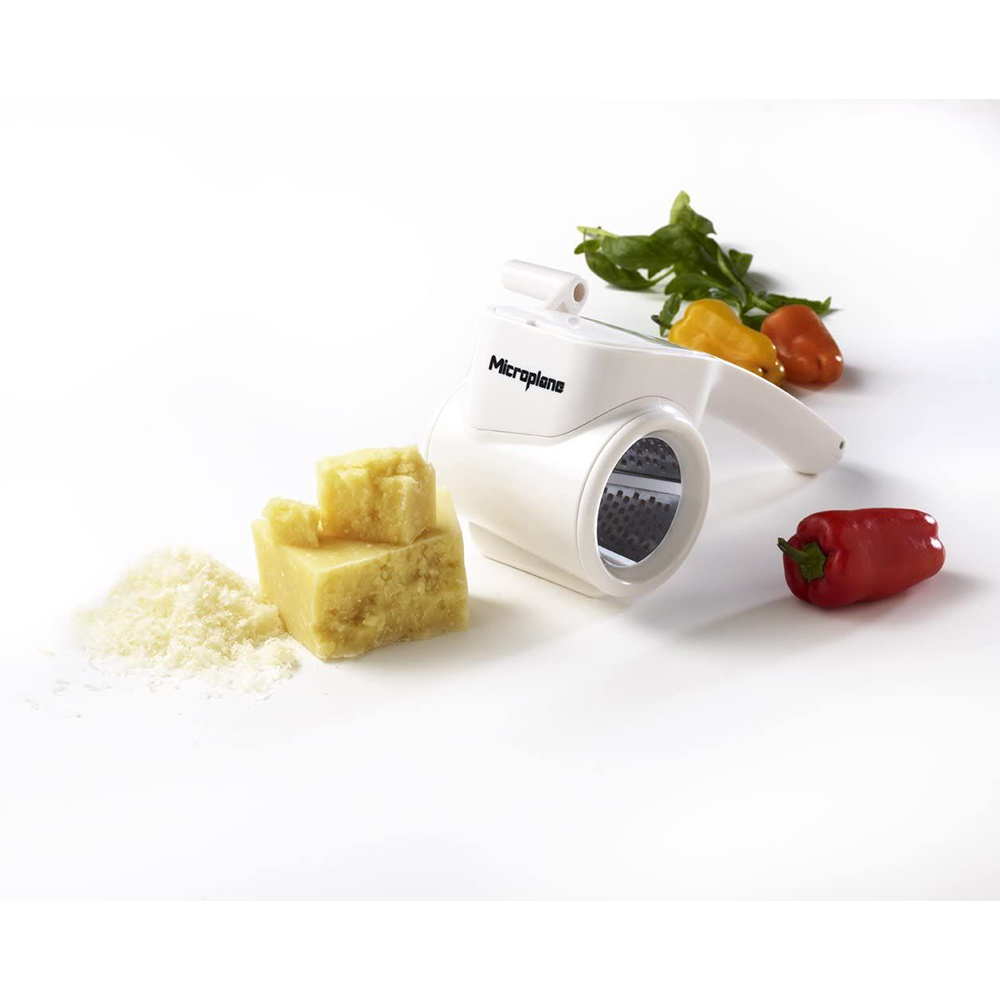 The Microplane Rotary Cheese Grater features Microplane's renowned etched technology to give you a razor sharp blade that effortlessly turns hard cheeses like Parmesan, Asiago, Romano and many more into fine, lacy wisps of delicious flavor! This tool is a perfect table topper for professional settings or home dinner parties. Buy yours today.
Microplane®, a division of Grace Manufacturing Inc., is the premier brand worldwide for exceptionally sharp culinary tools. Possibly most famous for our graters and zesters, the brand has revolutionized the way chefs and home cooks grate and zest a wide range of ingredients for flavorful, gourmet style cooking and baking. The family-owned and managed company designs and crafts 40+ Microplane kitchen tools. Beyond our graters and zesters, we offer a variety of kitchen gadgets, including tools for garlic, apples, ginger, herbs, spices, avocados, bar accessories, spiralizers, food slicers and much, much more.