My Pottery Shop Silicone Chinese Turner with Rose Gold Handle 12″, Pink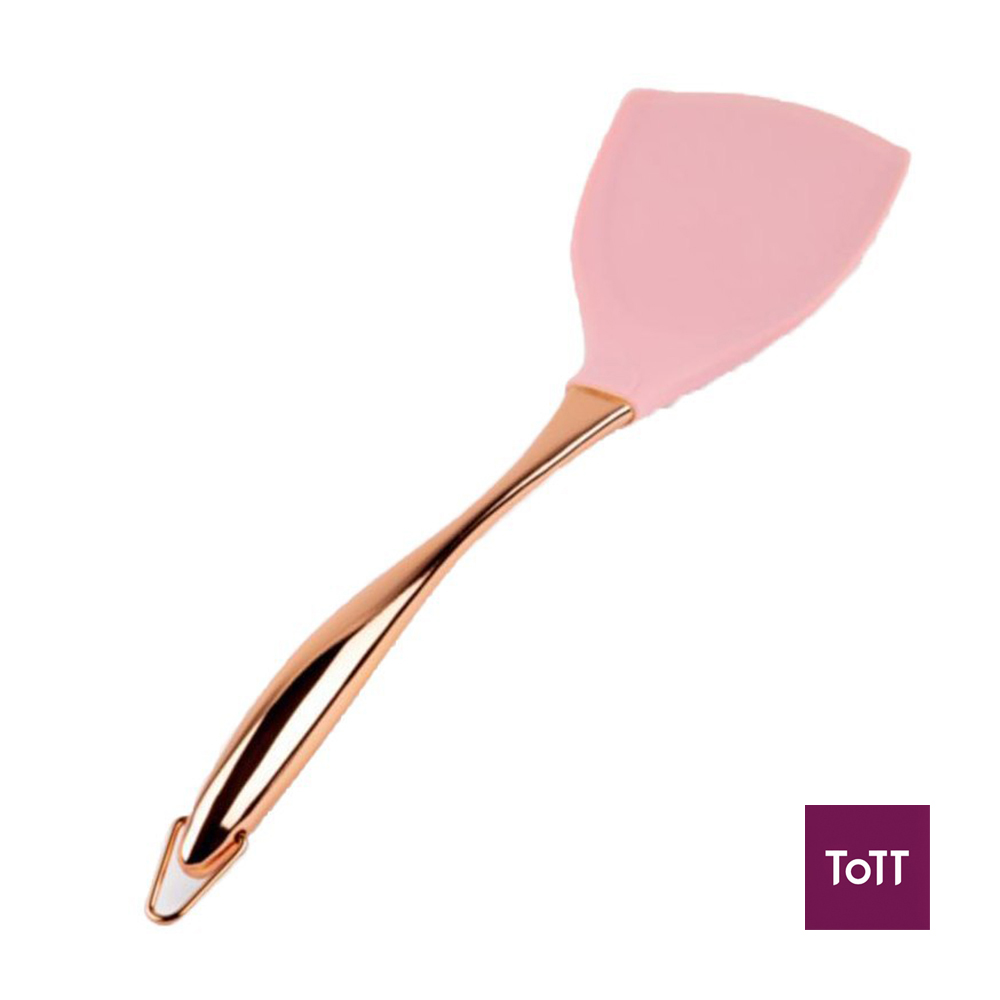 Matching our series of popular rose gold tongs, we present to you: Rose Gold Turners!
Now you can stir-fry and flip in style with these beautiful turners. With a sleek and ergonomic rose gold handle, it is designed to give you a comfortable yet firm grip.It is the perfect cookware to pair with your Bruno as the silicone will not scratch your attachments. It can also withstand high heat up to 260-degree celsius! Comes in gorgeous pastel colour matched with a unique rose gold finish.