My Pottery Shop Silicone Skimmer with Rose Gold Handle 12″, Pink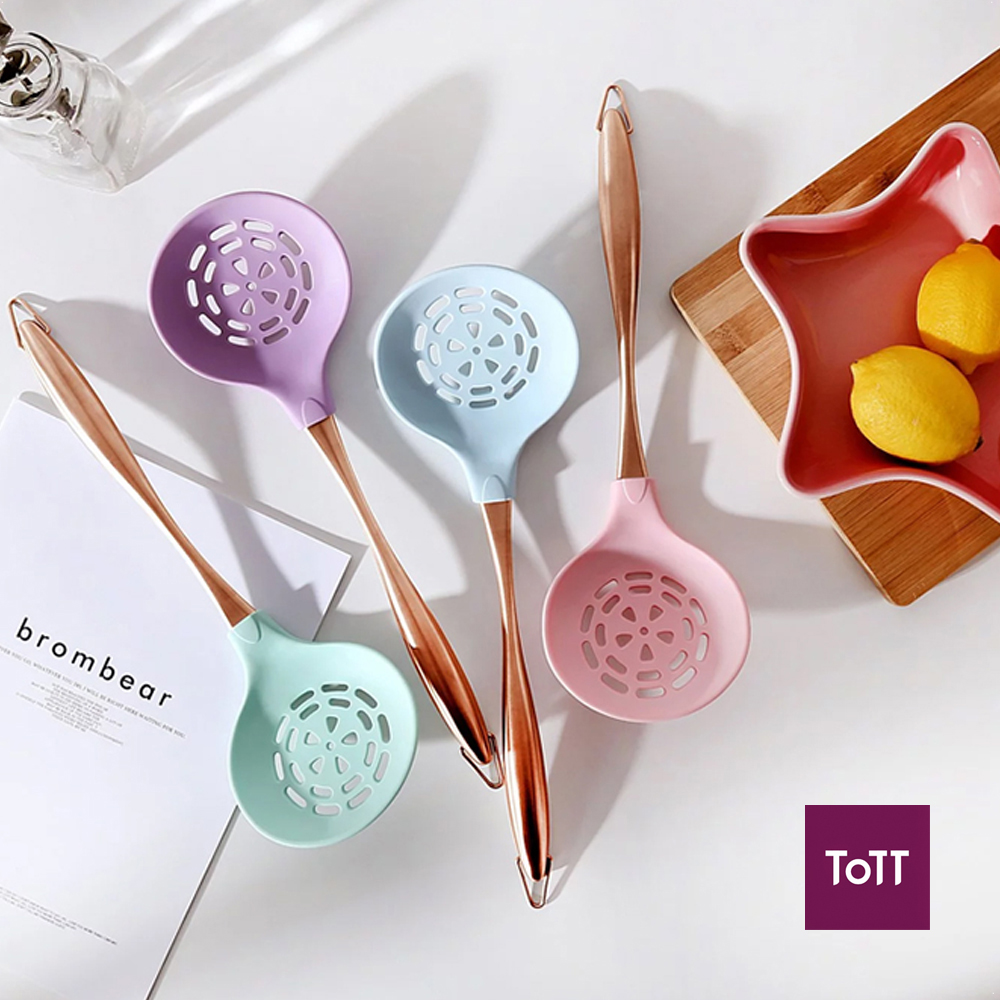 The latest addition to our Rose Gold Cookware collection: Rose Gold Skimmers.
With the same sleek and ergonomic rose gold handles, it gives you a comfortable yet firm grip. Say goodbye to digging around for that one fishball or getting soup when you just want to get that cheese tofu… Now you can get to all your hotpot ingredients easily, without the soup! It is the perfect cookware to pair with your Bruno as the silicone will not scratch your attachments. It can also withstand high heat up to 260-degree celsius! Comes in gorgeous pastel colour matched with a unique rose gold finish.