Nachtmann Bossa Nova Crystal Cake Or Chips And Dip Plate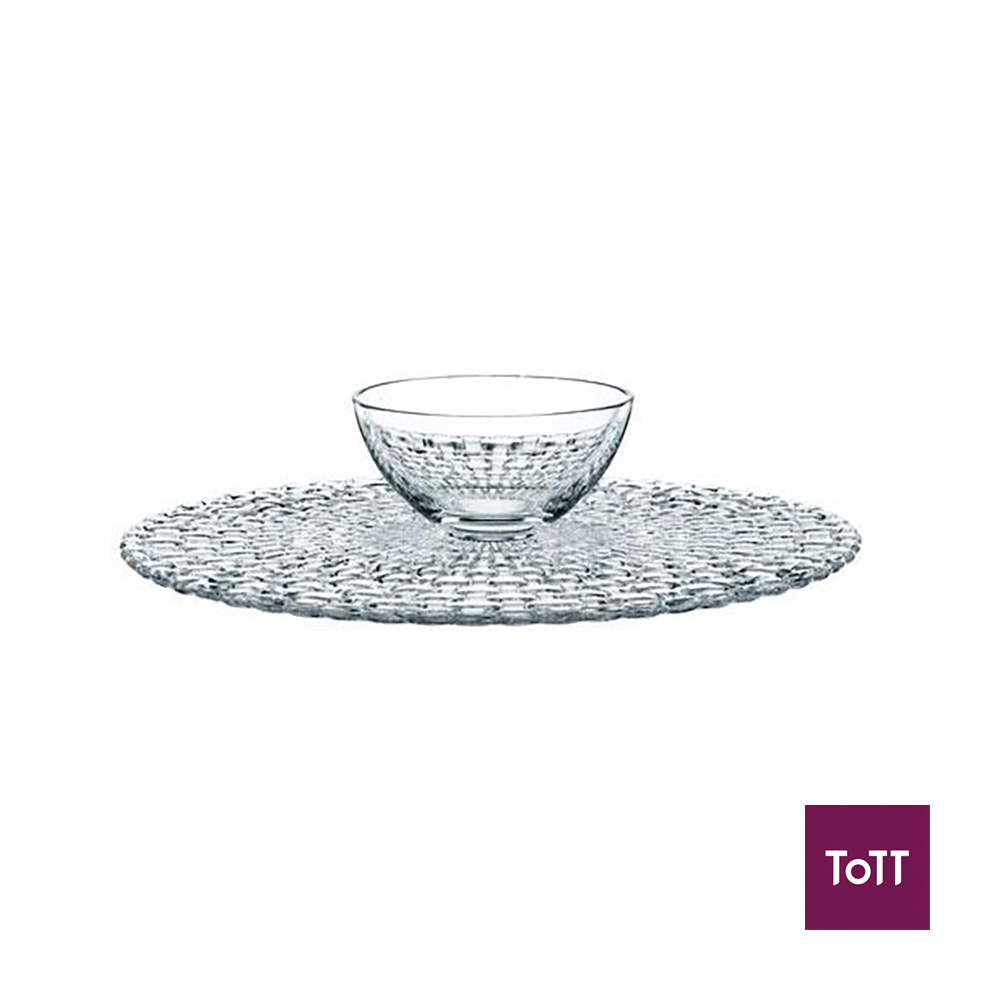 The brilliant machine-made cake plate or chip and dip plate is one of the popular glass collection from Bossa Nova. With a diameter of 12. 6", this cake plate has a very practical second use: turned on the other side it can be used as a chip and dip plate. Bossa Nova tableware adds interest to the table decoration with the same cool sensibility as the dance for which it is named.
Based on a tradition of craftsmanship dating back more than 180 years, Nachtmann develops nature-friendly production processes in one of the most modern production facilities in Europe. In the best German tradition, Nachtmann combines craftsmanship, new technologies and a passion for perfection to produce lead-free crystal tableware ranging from vases and serving platters, to decanters and wine glasses.