Nachtmann Noblesse Crystal Whisky Decanter and Tumblers 3pieces Set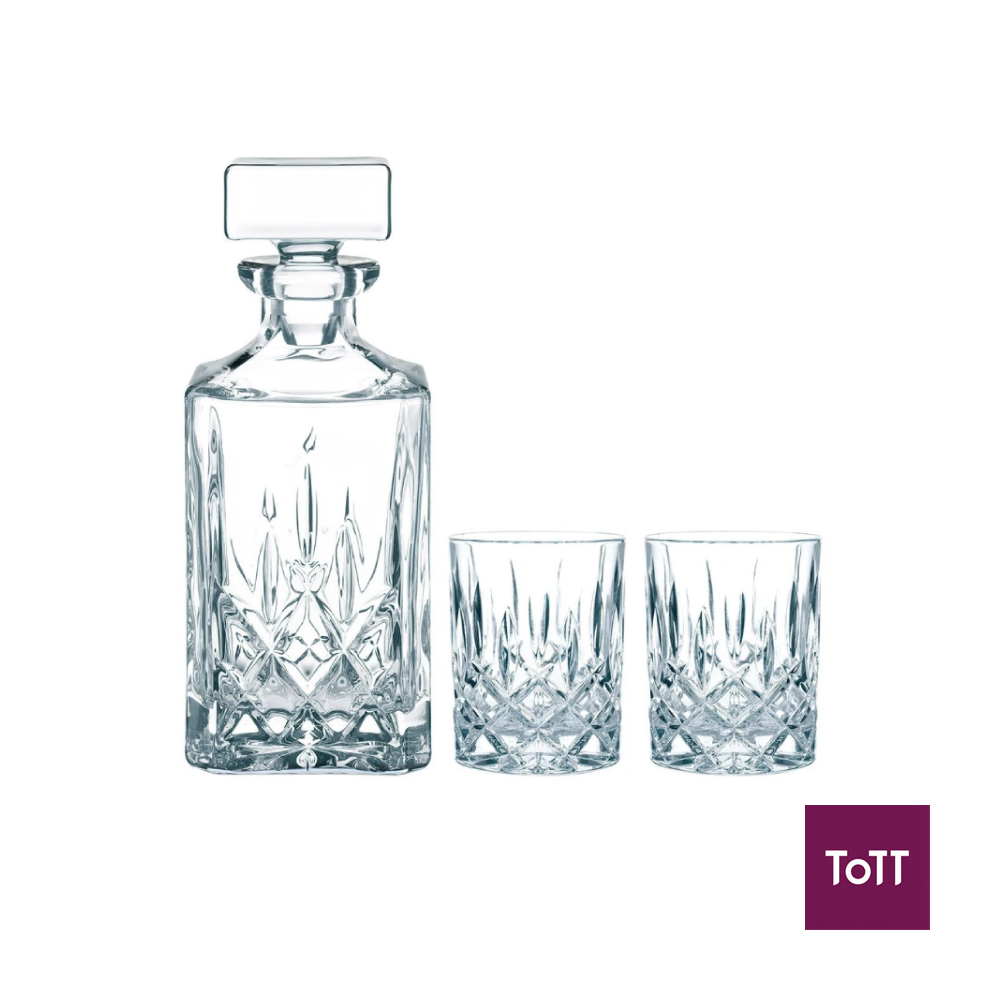 The perfect gift for the whisky lover in your life, the Noblesse Whisky Set from Nachtmann is a stunning collection of glassware that will instantly elevate any home bar. Crafted from premium quality German lead-free crystal glass, each piece in the Nachtmann Noblesse Whisky Set was machine blown and boasts a brilliant clarity with turn-of-the-century design to add depth and character to your favourite spirits. The decanter, accentuated by a tall, angled stopper, is paired beautifully with 2 whiskey glasses that give your whisky a luxurious feel when served and when on display.
Based on a tradition of craftsmanship dating back more than 180 years, Nachtmann develops nature-friendly production processes in one of the most modern production facilities in Europe. In the best German tradition, Nachtmann combines craftsmanship, new technologies and a passion for perfection to produce lead-free crystal tableware ranging from vases and serving platters to decanters and wine glasses.