Nachtmann Noblesse Set of 4pieces Crystal Softdrink Glass 370ml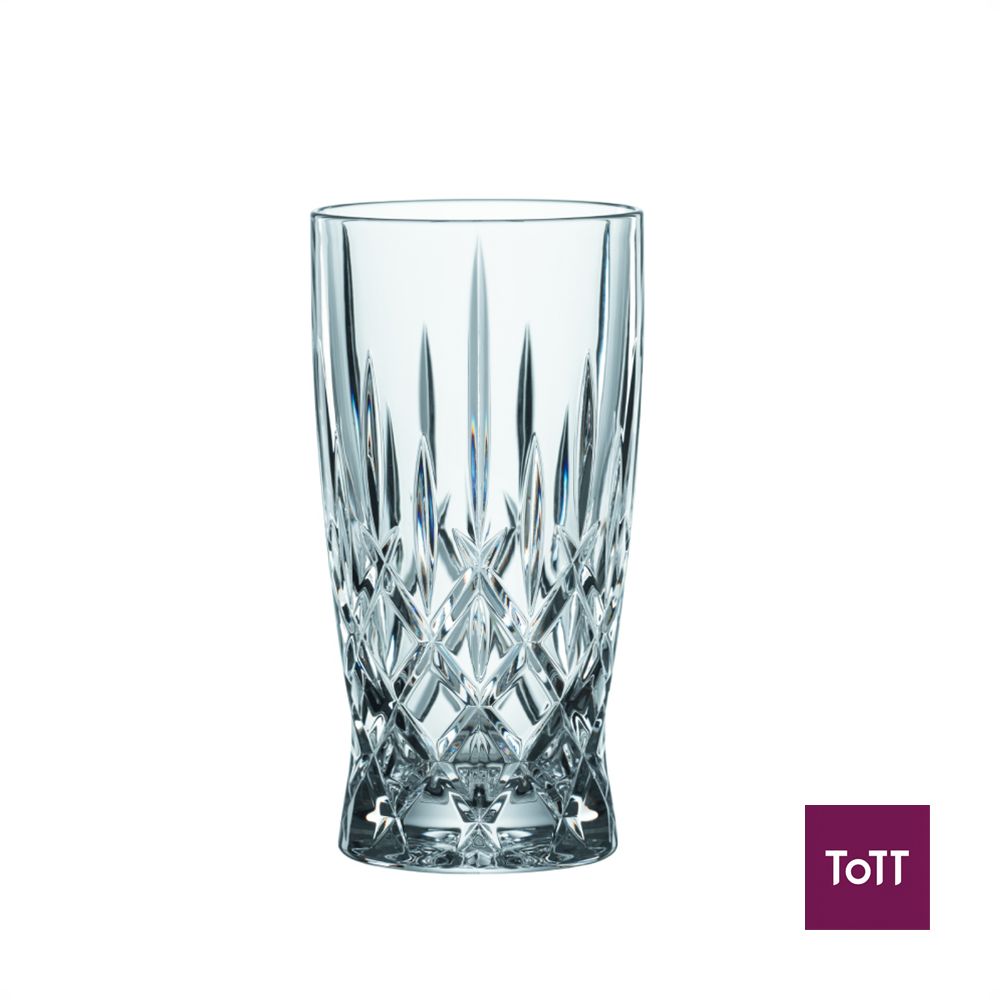 This soft drink glass set is the ideal glass for soft drinks or mixed drinks. With its generous capacity, this tumbler has plenty of space for both liquid and ice. The Noblesse series brings a touch of luxury to your home and celebrates the revival of classic design. Beautifully cut from the finest crystal, the products are a 'must have' for whisky connoisseurs, cocktail lovers, and anyone else who wants to bring a new lustre to their home bar.
Based on a tradition of craftsmanship dating back more than 180 years, Nachtmann develops nature-friendly production processes in one of the most modern production facilities in Europe. In the best German tradition, Nachtmann combines craftsmanship, new technologies and a passion for perfection to produce lead-free crystal tableware ranging from vases and serving platters to decanters and wine glasses.