Nordic Ware Anniversary Bundt Pan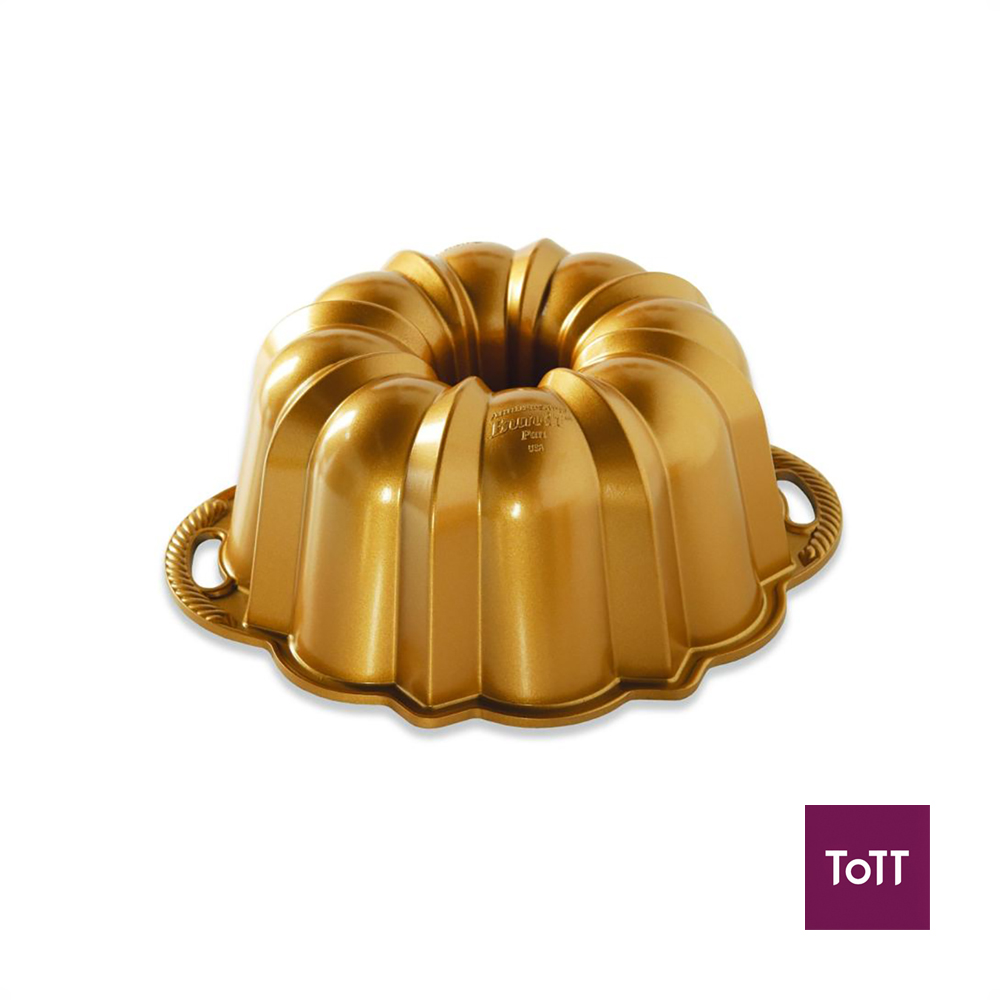 The Anniversary Bundt® Pan is Nordic Ware's beloved and iconic original Bundt® design. This pan's versatile size, shape and crisp details work well with present day 10-15 cup Bundt® mixes and recipes because of the narrow base, straight sides and extra large center tube. The alternate vertical flutings make slicing and serving clean and easy. Handles make lifting and unmolding a breeze. This is a staple for every kitchen.
Use and Care: Before initial use and after subsequent uses, hand wash with warm, soapy water. Dishwasher use is not recommended, as it may shorten the life of the nonstick coating on your pan. Before each use, brush with solid vegetable shortening and dust with flour or cocoa, or use baking spray with flour in it. Mixes and recipes may vary. Fill the pan no more than ¾ full to avoid overflow. Metal utensils, scouring pads and abrasive cleaners should not be used on nonstick surfaces.
Nordic Ware is a leading manufacturer of high quality and innovative kitchenware products. By designing products of superior value, producing them in the United States whenever possible, and marketing them worldwide, we enrich people's lives by adding utility, convenience and enjoyment to the preparation of food.