Nordic Ware Donut Hole and Cake Pop Pan Assorted Colors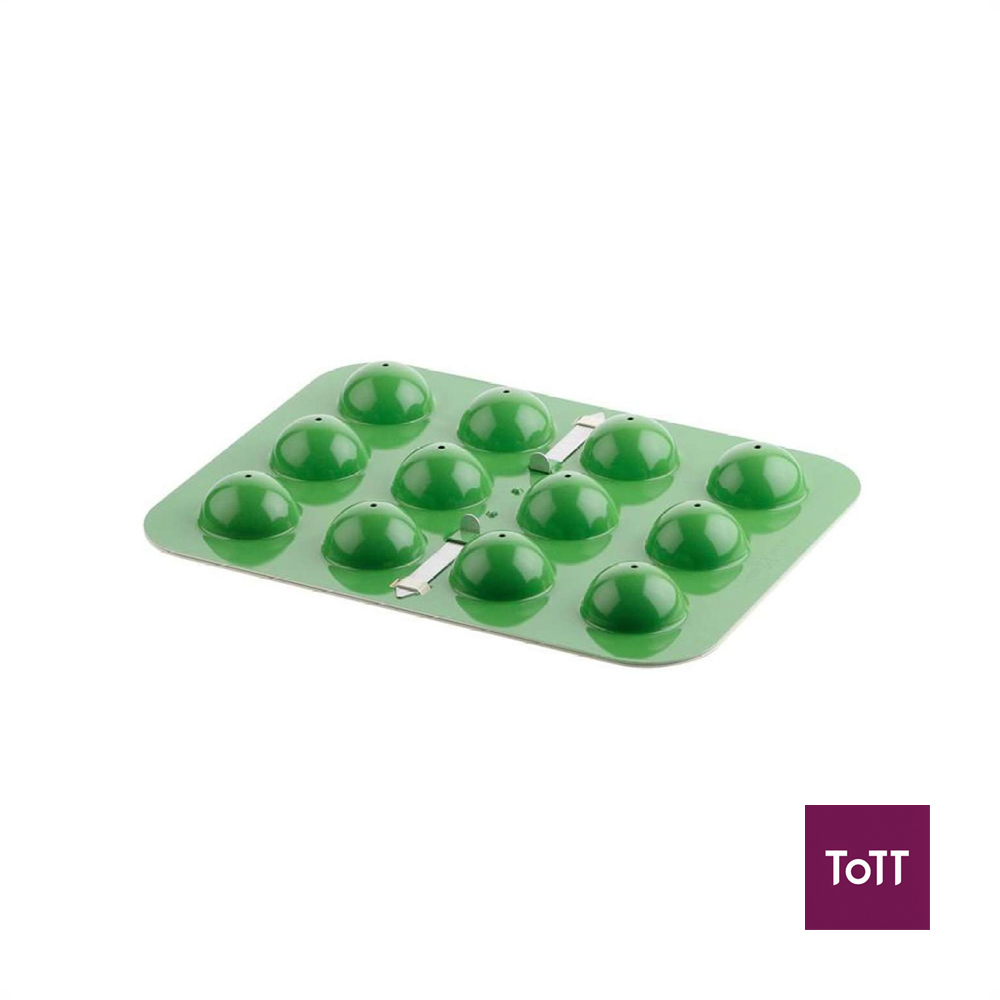 This two-piece pan with interlocking halves gives you the versatility to make either baked donut holes or yummy cake pops in your own kitchen. Whether it's donut holes or cake pops, the pan will yield perfectly round balls, ready for whatever style of decoration you most enjoy. Made of aluminum with a nonstick interior. Makes 12 holes or pops at a time.
Use and Care: Before initial use and after subsequent uses, hand wash with warm, soapy water. Dishwasher use is not recommended, as it may shorten the life of the nonstick coating on your pan. Before each use, brush with solid vegetable shortening and dust with flour or cocoa, or use baking spray with flour in it. Metal utensils, scouring pads and abrasive cleaners should not be used on nonstick surfaces. For perfectly round cake pops, place top half of pan onto bottom half and secure by sliding tabs into locked position. Trim edges of baked cake pops, if needed, prior to decorating. It may be necessary with less dense cakes to dip lollipop sticks in melted chocolate prior to inserting into cakes in order to keep them in place. Allow to cool before decorating. Metal will become hot while baking. Always use oven mitts when handling. Oven safe to 425°F (220°C).
Nordic Ware is a leading manufacturer of high quality and innovative kitchenware products. By designing products of superior value, producing them in the United States whenever possible, and marketing them worldwide, we enrich people's lives by adding utility, convenience and enjoyment to the preparation of food.