Nordic Ware Italian Frittata and Omelet Pan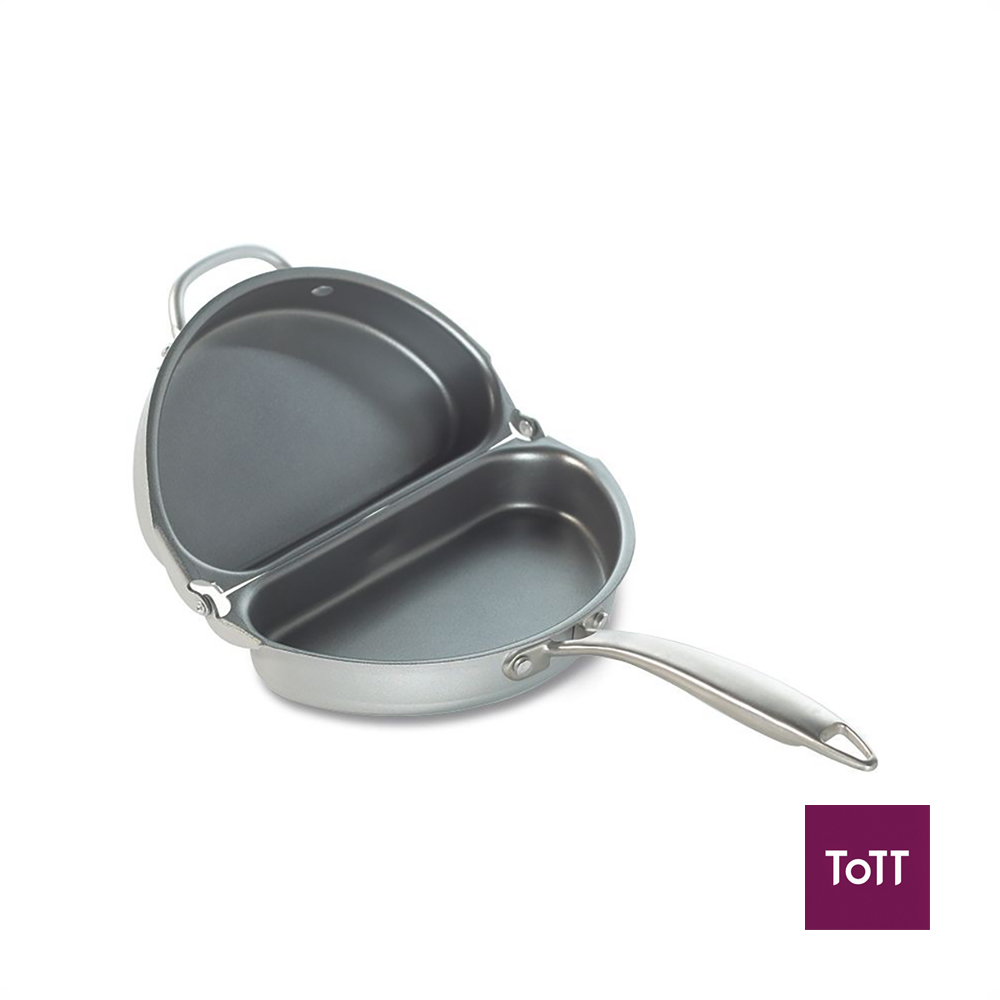 Create omelets and frittatas with ease in this versatile aluminum pan.The options with this pan are only as limited as your imagination. A unique hinged design allows for mess-free creativity on the stovetop or in the oven. Quality formed aluminum construction and a super-slick, PFOA-free nonstick surface makes this pan easy to use and a breeze to clean.
This versatile pan makes fluffy omelets or frittatas on the stovetop and in the oven. Sauté vegetables in one side of the pan and eggs in the other to create an elegant, healthy breakfast option, this pan is easy to flip with two handles to grasp and its aluminum construction distributes heat evenly, giving both sides a perfectly browned finish.
Making Frittatas: 1. Saute fillings in the top half of the pan. Pour beaten eggs into the HANDLE half of the pan. Cook two minutes until eggs begin to set up 2. Close lid to combine fillings with eggs. Flip pan and cook 2 minutes. 3. Open lid and sprinkle frittata with cheese. Close lid and cook until golden brown.
Making Omelets: 1. Pour beaten eggs into both halves of the pan. when eggs begin to set up, add fillings to HANDLE half of pan. 2. Close lid to fold omelet. Remove from heat to complete cooking. 3. Serve omelet garnished with desired topping.
Nordic Ware is a leading manufacturer of high quality and innovative kitchenware products. By designing products of superior value, producing them in the United States whenever possible, and marketing them worldwide, we enrich people's lives by adding utility, convenience and enjoyment to the preparation of food.