Nordic Ware Magnolia Bundt® Pan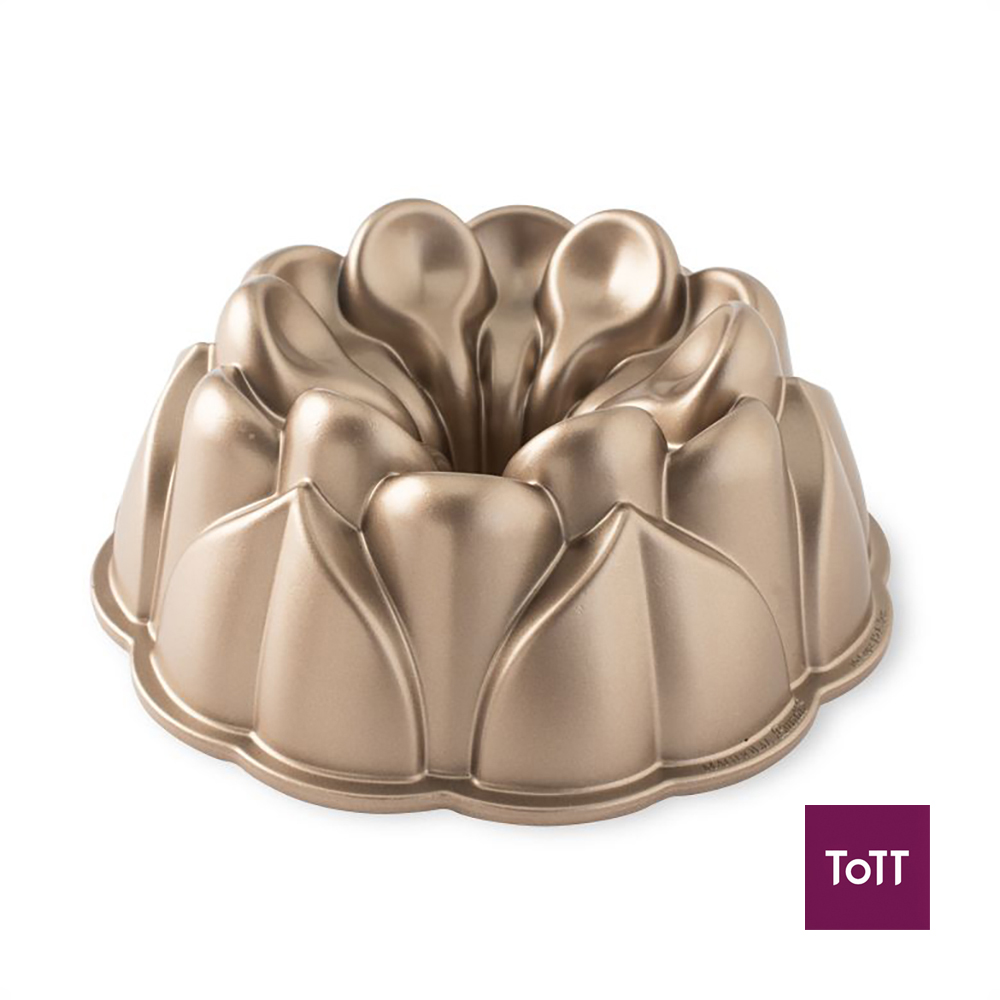 Shapely leaves surround an open blossom in this new botanical beauty! Add glaze or dust with confectioner's sugar for a sweet finish. Crafted in the USA of cast aluminum for superb baking results with nonstick for easy release and cleanup.
Use And Care: 1. Before initial use and after subsequent uses, hand wash with warm, soapy water. Extended soaking is not recommended. 2. Before each use, brush with butter or shortening and dust with flour or cocoa to coat. Baking spray containing flour may also be used. Do not use regular cooking spray. 3. Mixes and recipes may vary. Fill the pan no more than 3/4 full to avoid overflow. 4. Metal utensils, scouring pads and abrasive cleaners should not be used on nonstick surfaces.
Nordic Ware is a leading manufacturer of high quality and innovative kitchenware products. By designing products of superior value, producing them in the United States whenever possible, and marketing them worldwide, we enrich people's lives by adding utility, convenience and enjoyment to the preparation of food.