Nordic Ware Naturals® 5 Tier Round Cake Pan Set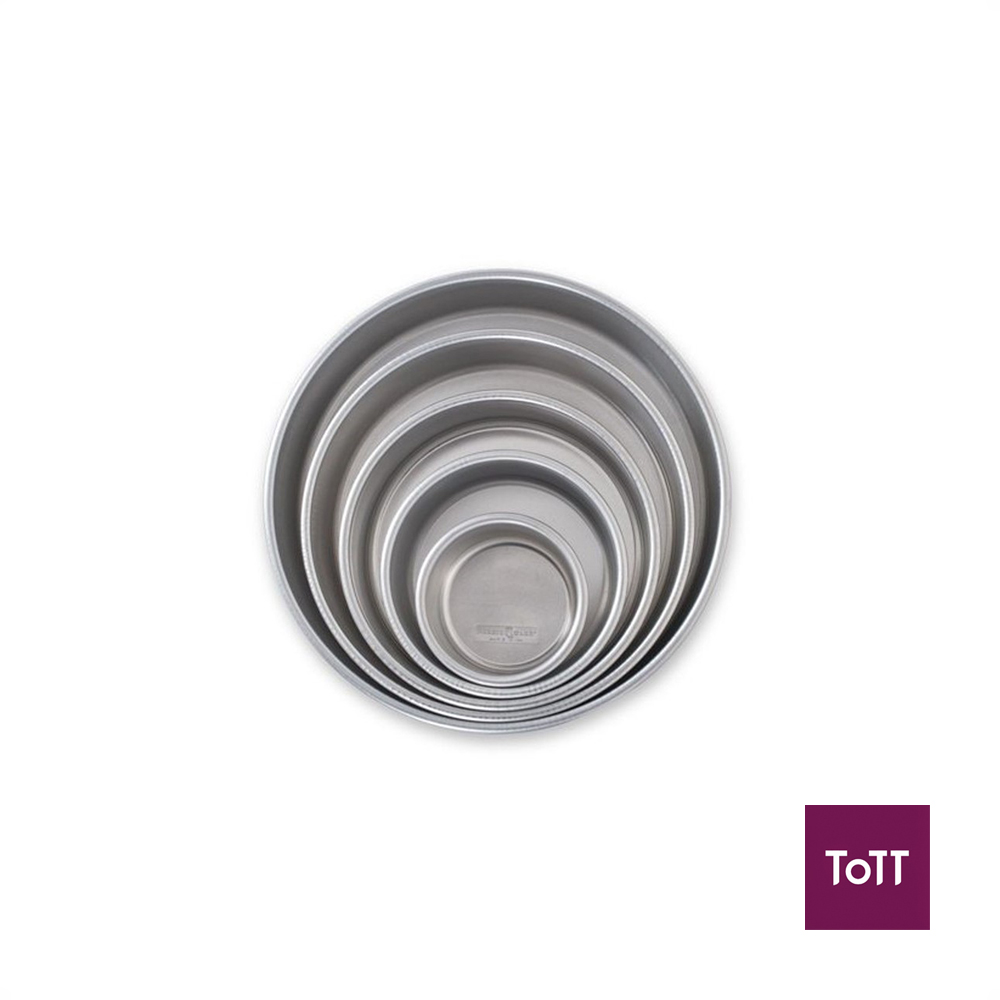 This layer cake pan set includes all of the even-increment sizes to build a beautifully tall layer cake for any celebration. Use together for 5 separate layers, or simply bake multiple layers for a cake in one or two sizes; it's up to you! Made of uncoated natural aluminum, these pans are used around the world by professional bakers because of their consistent heating and browning characteristics. Tall sides result in tall cakes made for stacking or cutting. Set includes 4″" , 6″" , 8″" , 10″" and 12″" round pans
Use and Care: Before initial use and after subsequent uses, hand wash with warm, soapy water. Dishwasher use is not advised, as discoloration will occur due to the cleaning agents used in automatic dishwasher detergent. This discoloration is merely cosmetic and will not affect baking properties or safety of the pan. Natural aluminum pans work well with parchment paper, silicone baking mats, and also traditional butter or shortening and flour methods. When roasting savory foods such as vegetables, butter or cooking oil work well. Nylon, wood, or silicone utensils are recommended. Metal utensils and scouring pads may scratch natural aluminum pans, but will not affect baking performance. Aluminum is reactive to acidic ingredients such as vinegar and tomato products. These foods may darken, pit or corrode the pan after prolonged use.
Nordic Ware is a leading manufacturer of high quality and innovative kitchenware products. By designing products of superior value, producing them in the United States whenever possible, and marketing them worldwide, we enrich people's lives by adding utility, convenience and enjoyment to the preparation of food.