Nordic Ware Naturals® Nonstick Baker's Quarter Sheet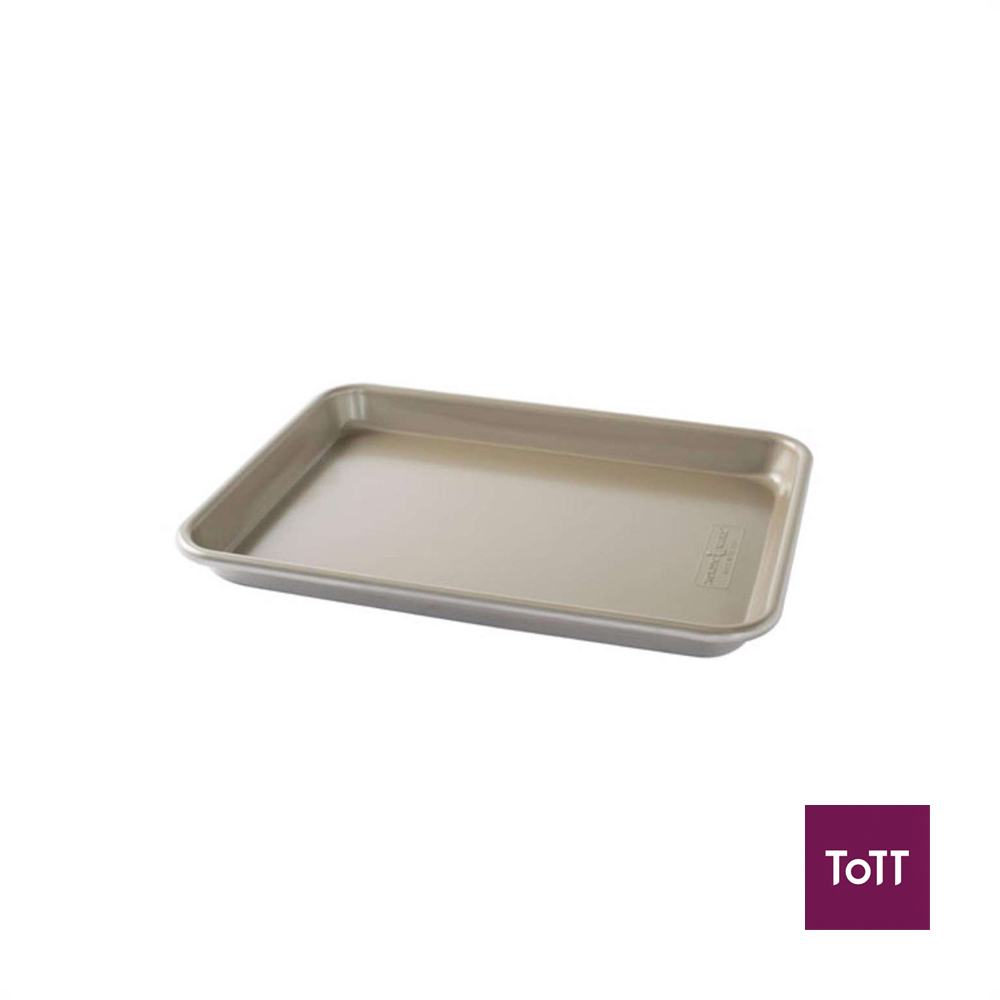 Nordic Ware Non Stick Baker's Quarter Sheet The Nordicware Nonstick Bakers Half Sheet Is The Perfect Baking Sheet For Any Home. Built To Last A Lifetime Of Cookie Making And Buttery Rolls This Commercial Duty Baking Sheet Can Handle It All. The Sturdy Aluminum Construction Is Reinforced With A Galvanized Steel Rim And Is Both Rust And Warp Proof. To Help Your Nordicware Baking Sheet Last A Lifetime Be Sure To Avoid Using Metal Utensils On It And Hand Washing Is Recommended.
Use and Care: Before initial use and after subsequent uses, hand wash with warm, soapy water. Dishwasher use is not advised, as it will shorten the life of the nonstick on your pan and produce discoloration on exposed aluminum surfaces. However, this discoloration is merely cosmetic and will not affect baking. Safe for use with nylon, wood, or silicone utensils. Metal utensils, sharp knives and scouring pads will scratch the nonstick on your pan and are not recommended.
Nordic Ware is a leading manufacturer of high quality and innovative kitchenware products. By designing products of superior value, producing them in the United States whenever possible, and marketing them worldwide, we enrich people's lives by adding utility, convenience and enjoyment to the preparation of food.