Nordic Ware Translucent Bundt® Cake Keeper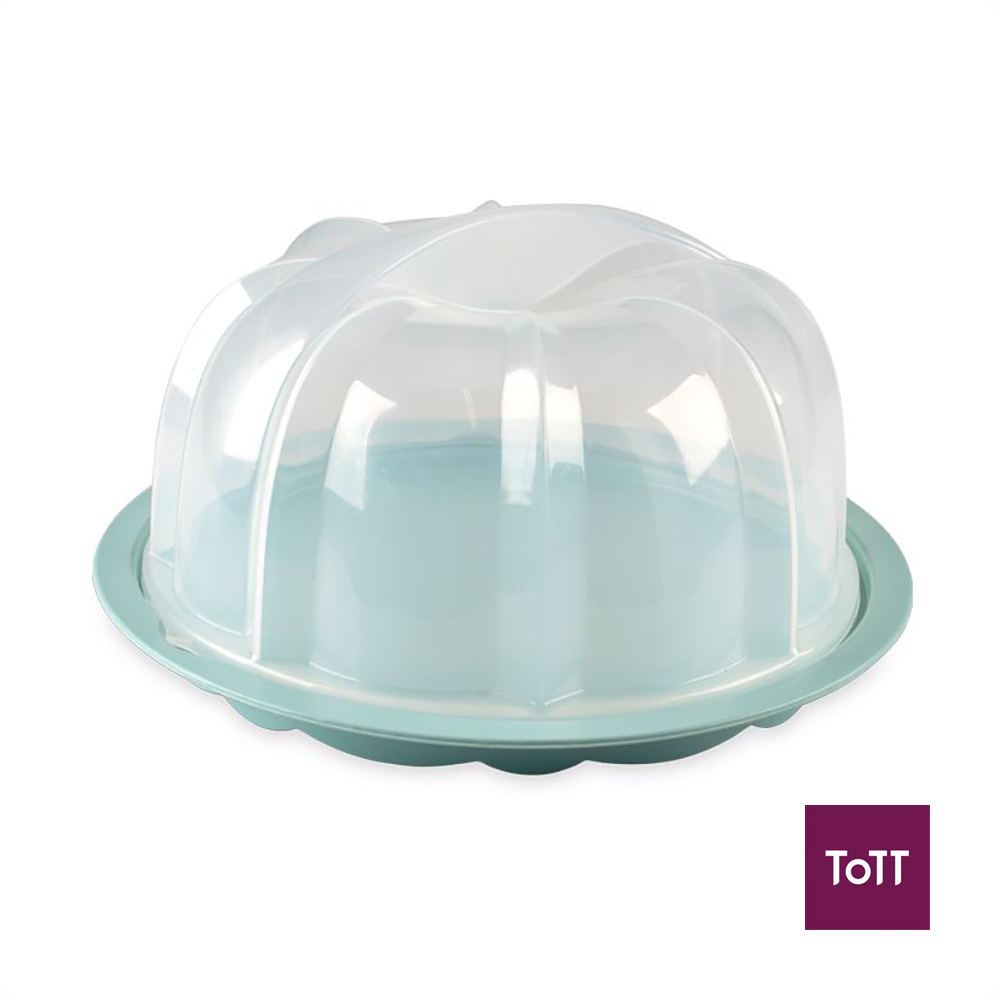 Translucent lid with twist-to-lock base is ideal for serving and storing Bundt® cakes. Place your freshly baked Bundt® cake inside, set the cover on top, and twist to lock the cake safely inside. You're now ready for transportation to and from the party. Best of all, the cake keeper will keep your cakes fresh and looks great sitting on your countertop. The cake keeper is very durable and can be put through your dishwasher for simple cleanup. Proudly made in the USA
Use and Care: Before initial use and after subsequent uses, hand wash with warm, soapy water. For storage and display use only. Not for oven use. To lock cake keeper, place lid on top of base. Holding firmly, twist lid clockwise until it clicks into locked position. Let baked goods cool completely before placing on cake keeper base. Cutting cake on cake keeper base will result in scratches and is not recommended unless using a plastic knife blade.
Nordic Ware is a leading manufacturer of high quality and innovative kitchenware products. By designing products of superior value, producing them in the United States whenever possible, and marketing them worldwide, we enrich people's lives by adding utility, convenience and enjoyment to the preparation of food.