Packit Freezable Napa Cooler Bag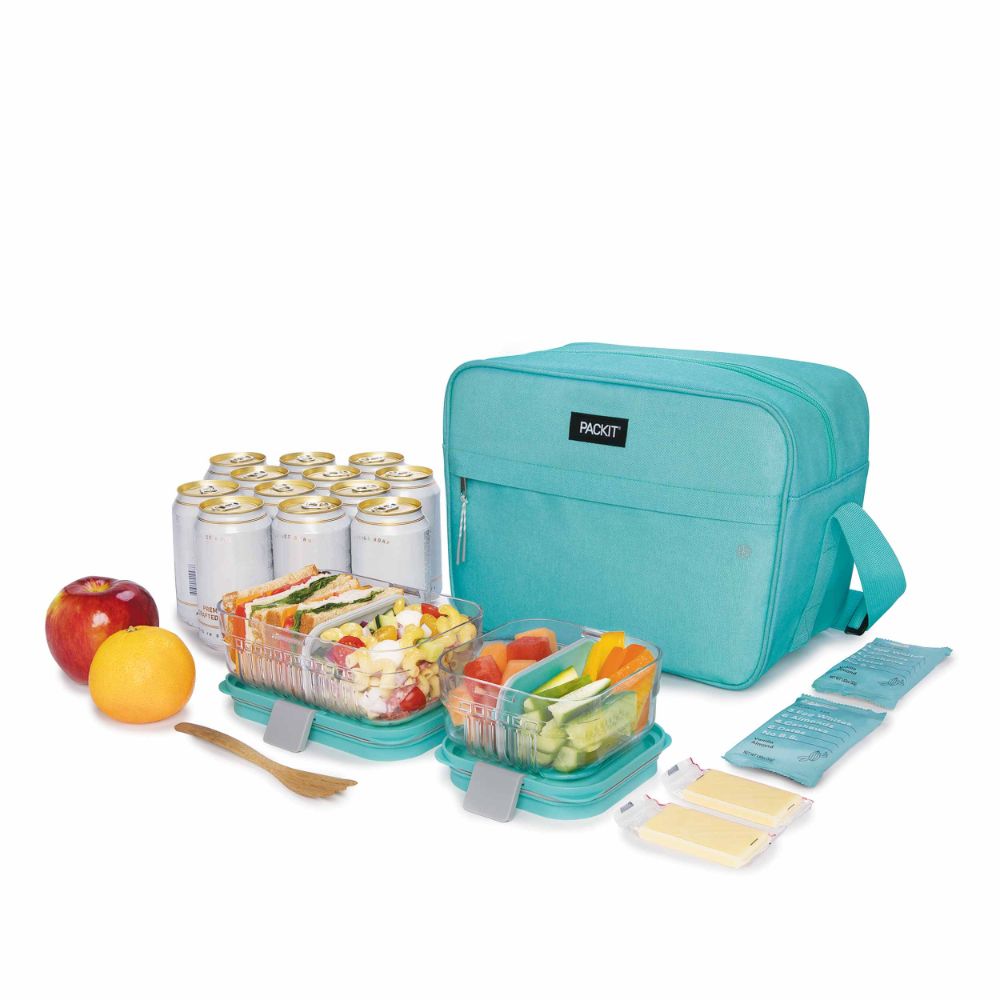 Meet your cool new outdoor companion — a cooler that actually cools without ice! Pack up to (15) 12 oz cans or a few meals to take to the beach, an outdoor concert or even a hike. This fully freezable, collapsible cooler keeps it all cold on the go without needing any ice or ice packs! The wide shoulder strap can be adjusted to wear cross-body for hands-free carrying.The Freezable 15-Can Zuma Cooler is designed with PackIt's patented EcoFreeze™ technology: freezable gel built-into the walls of the can cooler. The smart design eliminates the need for separate ice packs or gel packs. It chills cold cans for 8 hours (depending on external temperatures). The Coolest Cooler: it's freezable, it's reusable, and we think it's really cool.
Open: 9"H x 12"W x 6.5"D
Flattened: 9"H x 12"W x 3"D
Simple Care: Thoroughly wipe or hand wash the interior and spot clean exterior; allow bag to dry completely before freezing. Not machine or dishwasher safe.