Safico 18-8 Stainless Steel Low Casserole (Without Lid)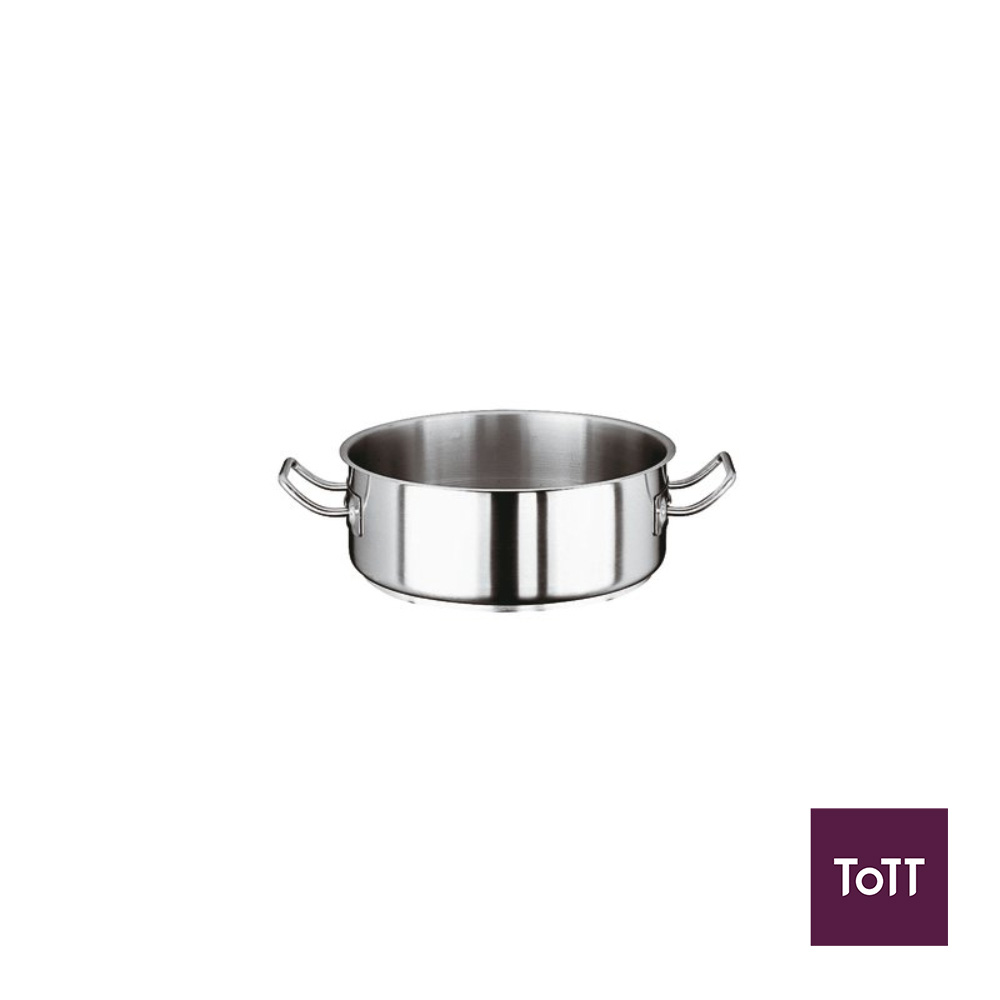 This Stainless Steel Low Casserole comes complete with a matching flat cover to help retain moisture and heat. Its shorter and wider design allows for more surface area, which is better than a traditional stock pot for simmering liquid recipes, such as soups, beans, stews, sauces, and pastas. For a secure grip during transport, it features welded, side-looped handles to ensure a permanent connection between the handles and the stock pot and long-lasting quality in high-traffic commercial settings.
The Safico Cookware Collection is made from high quality 18/8 stainless steel to assure durability and heavy duty usage. The stainless steel grade SUS 304 is durable, easy to sanitize and corrosion resistant to various acids found in meats, milk, fruits and vegetables. The sleek construction comes with ergonomic handle that provide comfort while you cook. These are suitable for most type of stoves including induction, gas, electric, and oven grill. They are easy to clean and also dishwasher safe.
SAFICO carries an expanding array of value-for-money tools and gadgets essential to the kitchen. From cookware, baking mats, to flatware, Safico kitchenware is a must have in any kitchen.