Safico Stainless Steel Set of 12 pieces Decorating Pastry Tube Set, Star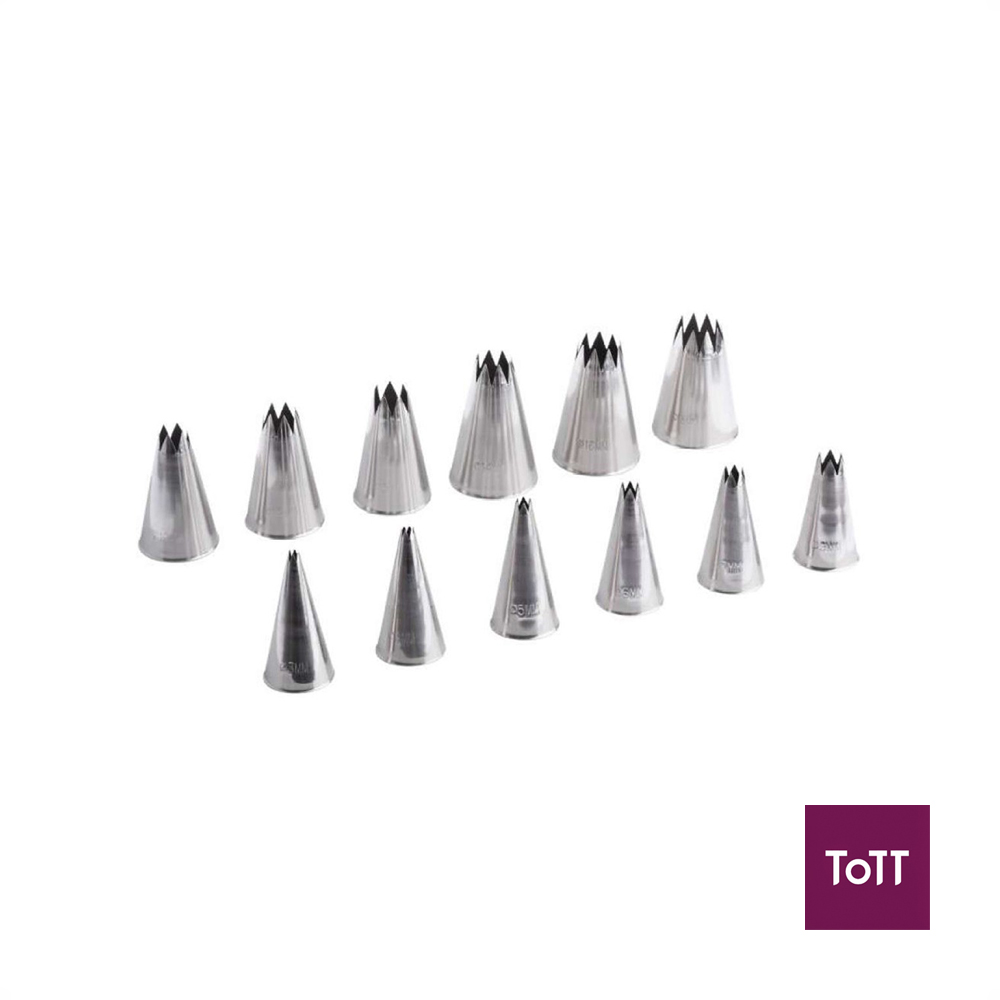 Decorate your cakes, cookies and pastries with ease and the confidence of knowing you are using a professional quality Safico product. Safico's 12 piece star tube set comes in 12 sizes. The decorating tubes are constructed of 18/10 high quality stainless steel. Easily add beautiful decorations to your pastries and cakes with this useful tool.
Safico carries an expanding array of value-for-money tools and gadgets essential to the kitchen. From cookware, baking mats, to flatware, Safico kitchenware is a must have in any kitchen.