Schneider Melamine Tilting Cake Stand/Turntable 30cm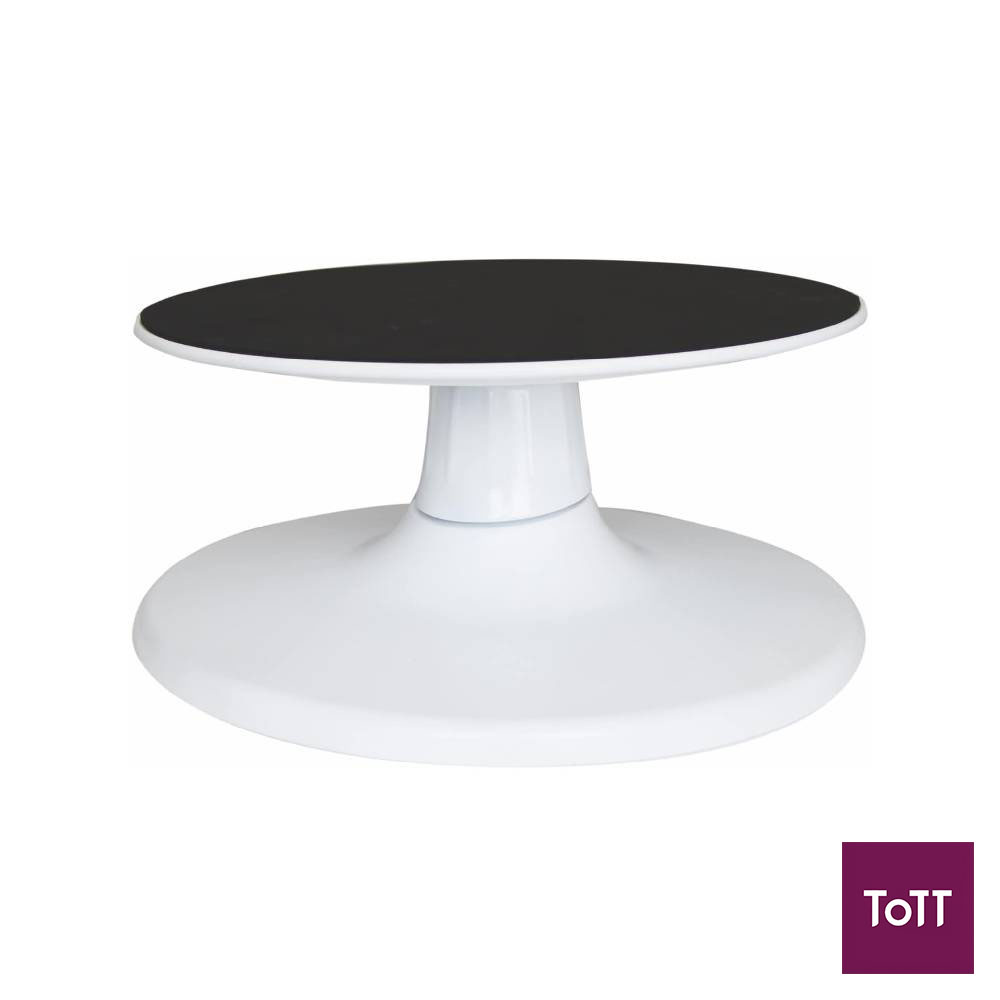 If you're a baking lover and want to decorate an exquisite cake, the Schneider Cake stand and turntable is the perfect choice for you. This tilting cake turntable makes cake decoration a breeze and completely fun to do.
For instance, you can use it to carry out many designs like designing garlands on the cake sides, decorating cake and cookies or creating candy lettering. Rotates 360 degrees, able to tilt and a non-slip base cake turntable allows you easily to decorate cakes, ideal for icing, combing, borders, levelling etc. You can also double it up as a cake stand too!
Schneider is a long established German brand that offers a wide range of professional and home equipment and utensils to over the world. Their high quality products are used successfully in bakeries, pastry shops, confectioneries, hotels, restaurants, cafeterias, canteens and the food and catering industry in general.