Schneider Polypropylene Tubes 6Pcs Set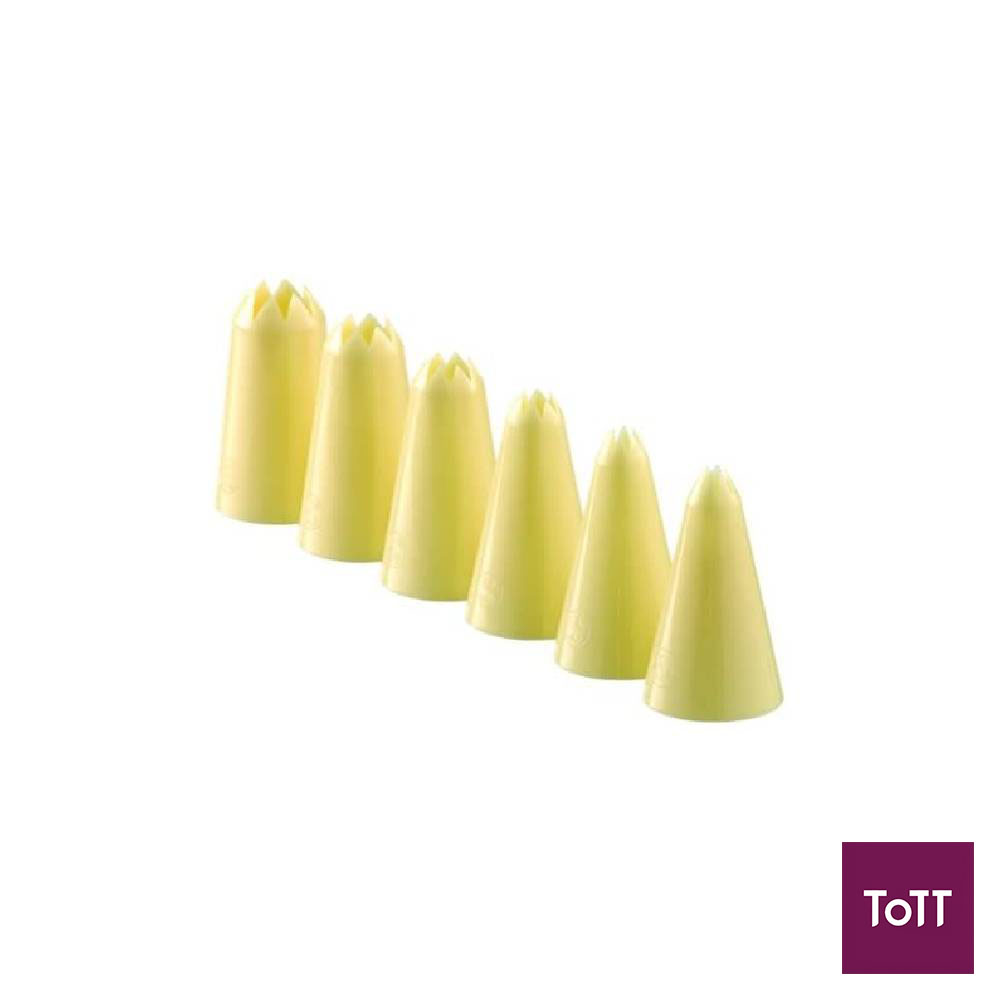 This 6 piece decorating tubes are brought to you by Schneider. Use the nozzles to create many kinds of flowers and patterns on cakes,cupcakes, pies and cookies . It is made of polyethylene for easy clean up and durability.
Schneider is a long established German brand that offers a wide range of professional and home equipment and utensils to over the world. Their high quality products are used successfully in bakeries, pastry shops, confectioneries, hotels, restaurants, cafeterias, canteens and the food and catering industry in general.