Schneider Stainless Steel Cake Saw With 3 Blades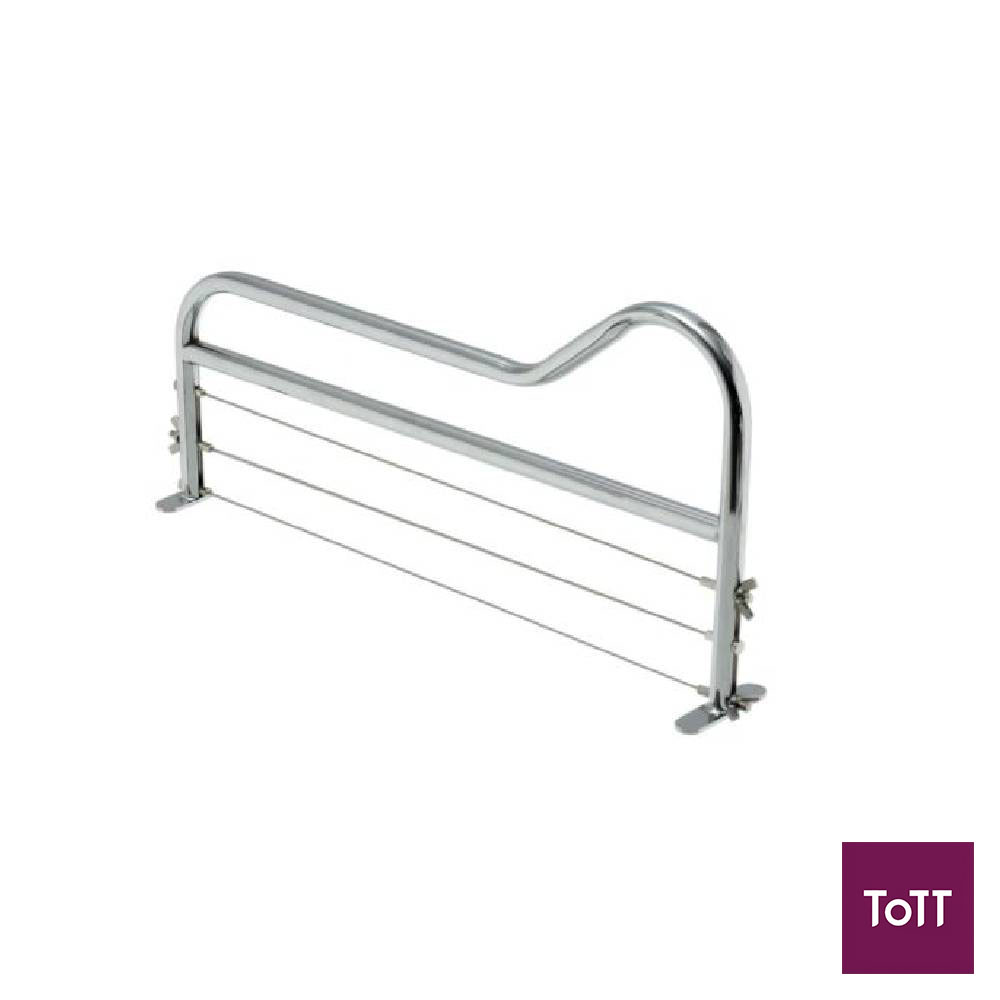 The Schneider cake saw with 3 Layers cuts perfectly even cake layers!
This large cake leveler has an accurate scale adjusted to keep the cake layered in the accuracy, which make it level like a professional tool and allows you to choose the thickness of each layer. Perfect Gift for those who Love to Decorate Cakes. Easy use cake leveler, is best for professional and home pastry cook and beginners to prevent cake from screw up.
Schneider is a long established German brand that offers a wide range of professional and home equipment and utensils to over the world. Their high quality products are used successfully in bakeries, pastry shops, confectioneries, hotels, restaurants, cafeterias, canteens and the food and catering industry in general.