Schneider Stainless Steel Spatula With Plastic Handle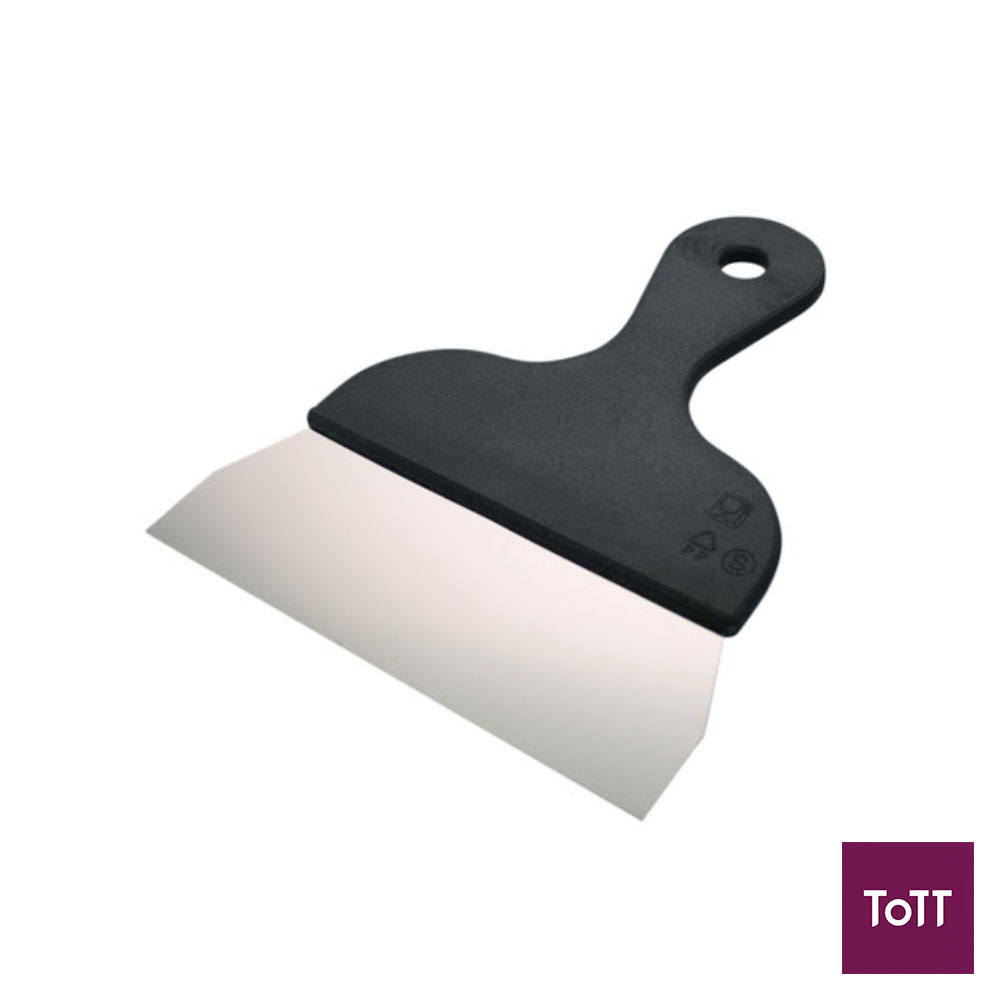 A great kitchen tool offering a wide variety of uses, the pastry scraper is mainly designed to scraPolyethylene and split bread dough as you work with it on a board. It can also be used for scraping, crushing, CHOPPING, and even measuring. Inch increments are listed on the blade for dividing cookie and pastry dough. Durably made with a stainless-steel blade and a wide, comfortable nonslip rubber handle, the tool is comfortable to hold and work with. Cleanup is easy since the scraper is dishwasher safe.
Schneider is a long established German brand that offers a wide range of professional and home equipment and utensils to over the world. Their high quality products are used successfully in bakeries, pastry shops, confectioneries, hotels, restaurants, cafeterias, canteens and the food and catering industry in general.