Schneider Wooden Round Long Bread Proofing Basket L34xW13cm,1kg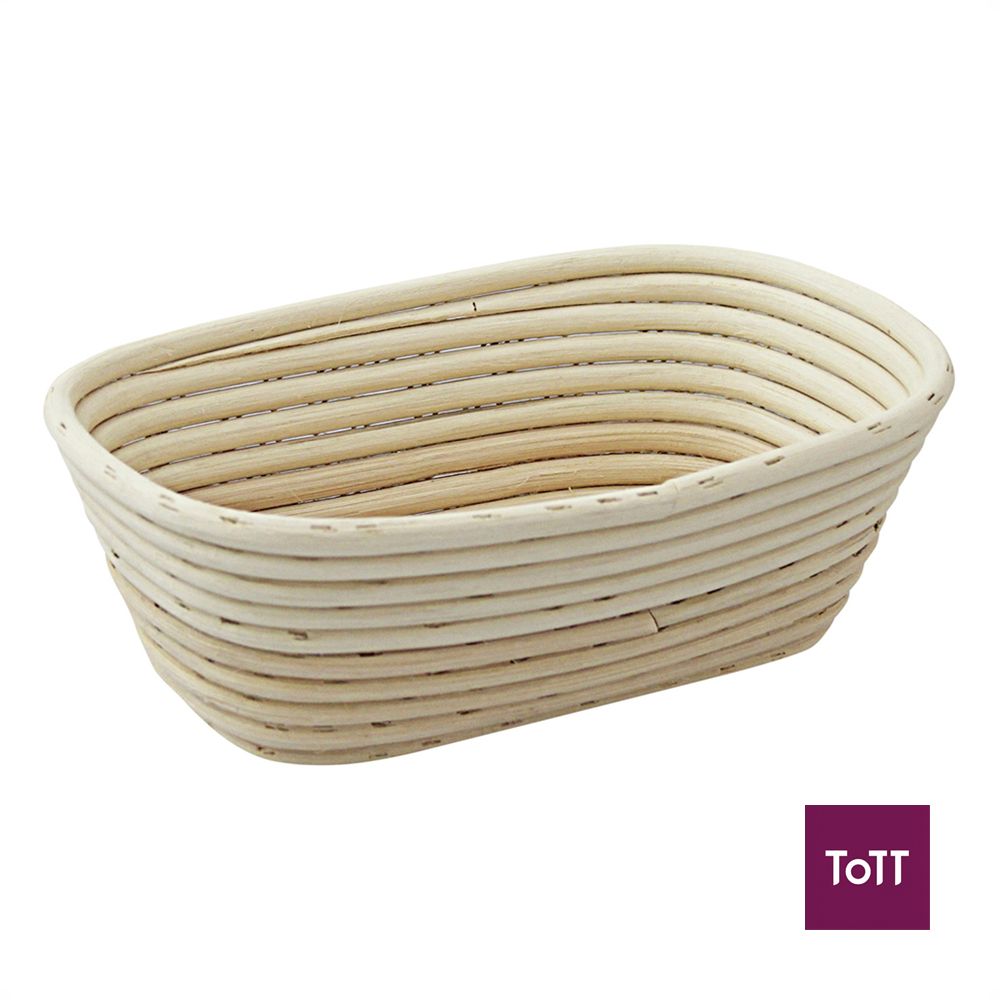 Made with natural rattan this 1kg long bread proofing basket is ideal for making attractive loaves of fresh bread full of flavour. Helping to cure and develop your dough before baking, this banneton can also be cleaned with a hard brush and cold water. It can also be dried with a short period in the oven, ensuring any mould or bacteria are eliminated before it is used again.
Before first use, spray the inside slightly with an enzyme-free releasing agent to protect the rattan, and dust with flour. The basket can be cleaned every 4 weeks using a brush without water. Then place the basket in the oven for 20 minutes at a temperature between 120° and 140°C to sanitise.