Securit UV Resistant Window Poster Frame A4-Double Sided, Black frame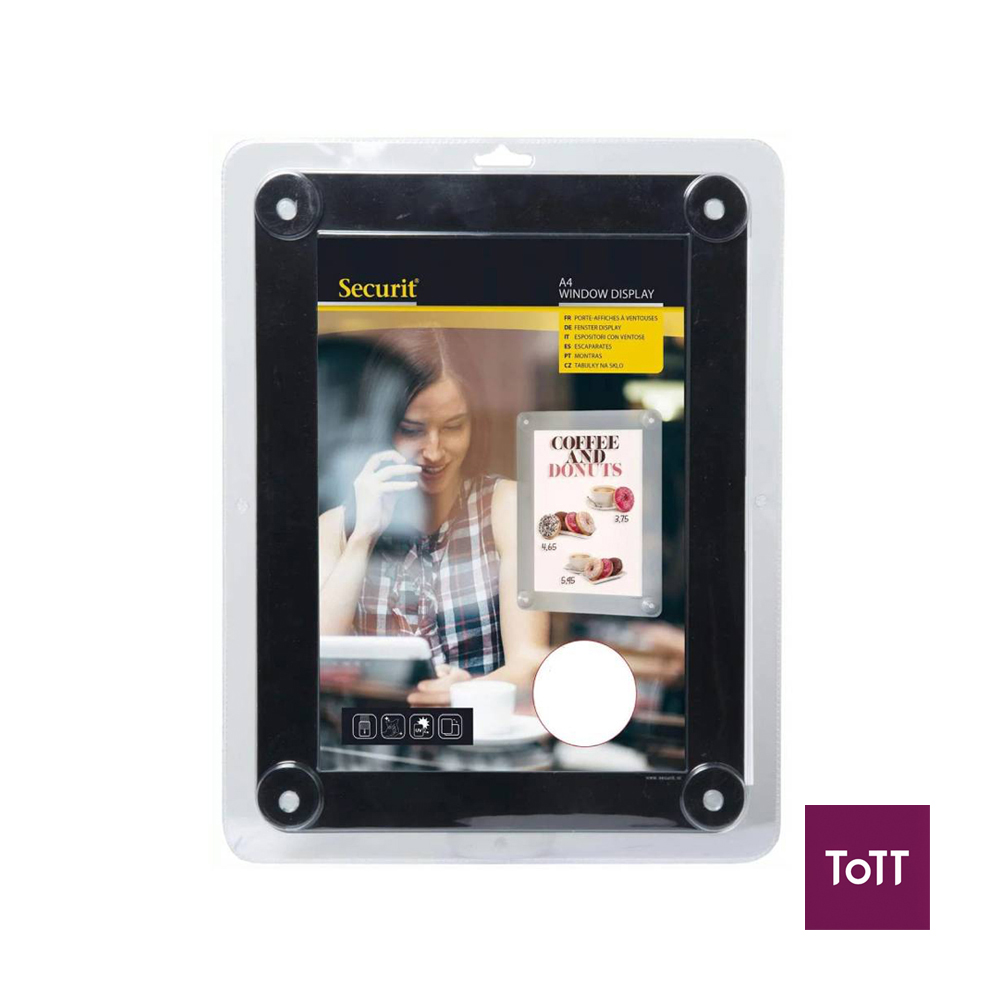 The Securit Window Poster Frame is an effective communication tool. The window display range provides an easy and simple way to communicate. It consists of a double sided transparent holder (displays 2 pages back and front) with various coloured edges (Black, Red, Yellow and Grey) and comes in the sizes A4 and A3. The suction caps allow ease of positioning and removing and the posters/information can be inserted from the top. This product is flexible, strong and UV resistant.
Today Securit® products are used by pretty much everyone: hipsters, business men/ women, kids, grandparents… you name it, they use it! It's for people that can see much more than a chalkboard or a chalk marker. People that see every opportunity to create as a chance to be creative.