Solia Polystyrene Clear Cocktail Champagne Flute 80ml, 12Pcs/Pkt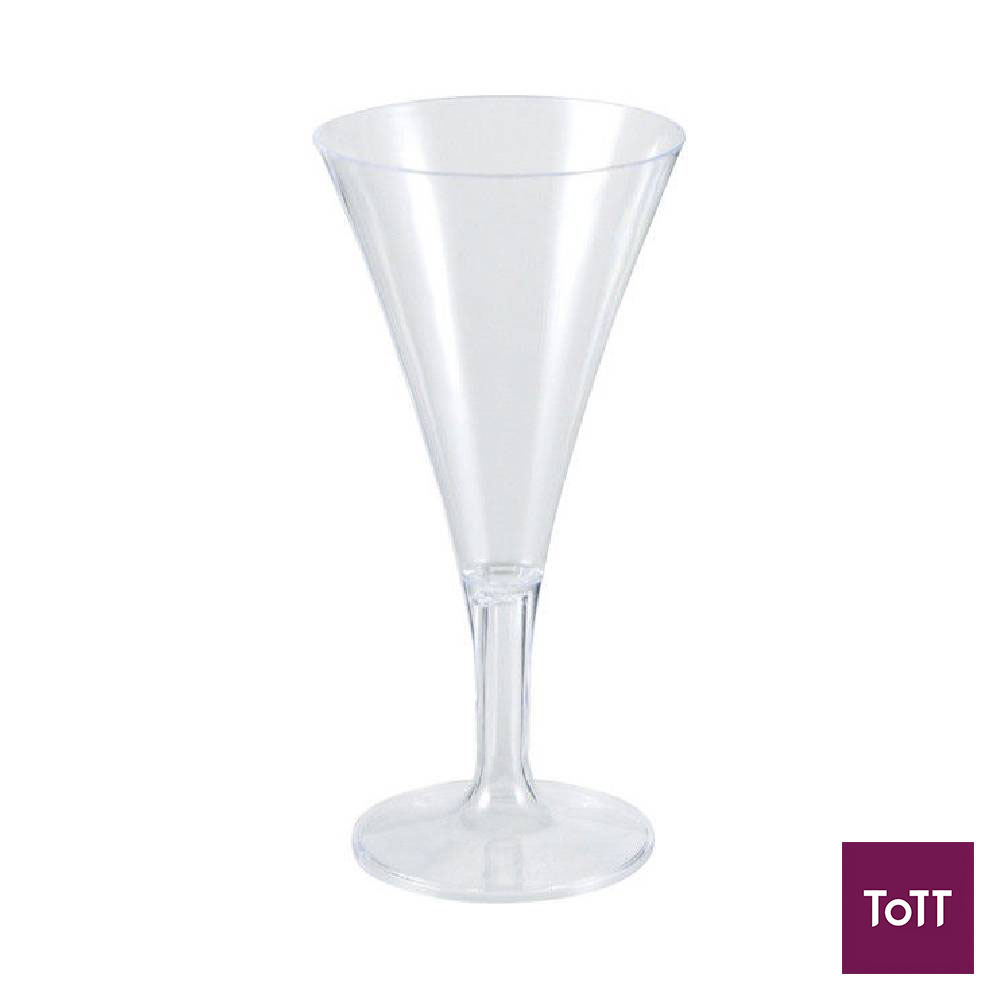 Solia disposable Cocktail Champagne glasses are perfect for weddings, catering events, parties and hotel casinos. These mini containers are made out of recyclable plastic, reflecting environmental awareness. This product's sophisticated shape and classic style offer a charming and elegant service. Perfect for small appetizers, samples, mousses, and coulis, this plastic glass can be used for your cocktails, champagne, and juices. In addition, its traditional shape brings familiarity and convenience to your customers. Made out of clear plastic, this cocktail cup provides quality without the fragility of a glass container.
Founded in 1995, the French company SOLIA is rapidly becoming the benchmark brand of disposable tableware and food trays in Europe. SOLIA offers a full range of innovative disposable tableware and food packaging to foodservice, retail and homes.