Solia Polystyrene Clear Mini Bowl, 30ml, 100Pcs/Pkt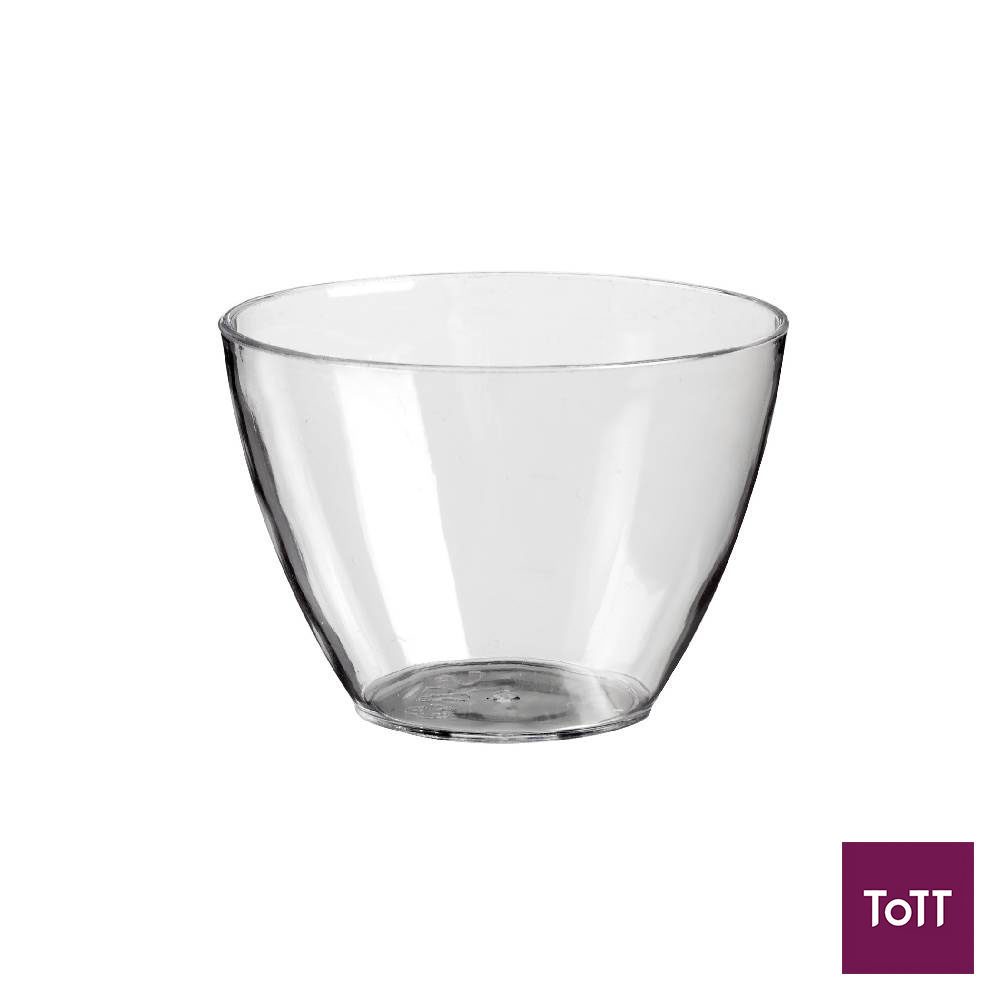 This clear cup is perfect for your catering events, cocktail parties, and diverse events. Made out of plastic, it reflects quality and high class without the fragility of a glass container. It can be used to serve fresh yogurts and puddings. Furthermore, its neat transparency allows Chefs to put forward the different elements of their culinary creation. Its round shape convinces a classic and sophisticated image. Its ergonomic features provide a user-friendly and agreeable experience to your clientele.In addition, its advanced components and technology allow the container to withstand temperatures from 0 to 158 degrees Fahrenheit.
Founded in 1995, the French company SOLIA is rapidly becoming the benchmark brand of disposable tableware and food trays in Europe. SOLIA offers a full range of innovative disposable tableware and food packaging to foodservice, retail and homes.