Solia Polystyrene Tin Can With Lid 220ml, 20Pcs/Pkt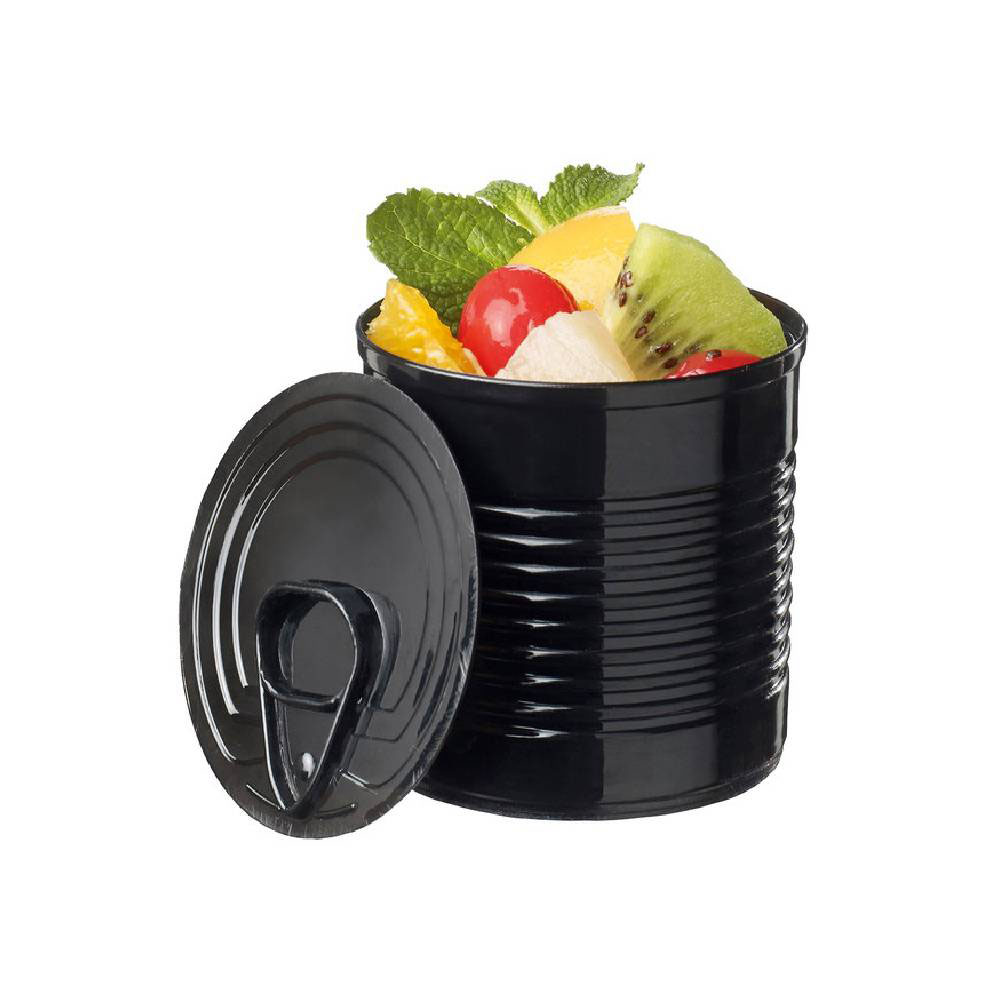 The Solia Tin Can is perfect for appetizers, desserts, mini salads, or vegetable sticks! It adds a very unique and distinctive touch to your meals. This signature dish combines the original and familiar style of a Tin can with the elegance, luxury, and modernity of a clear-transparent container. It is ideal for catering events, hotel casinos, restaurants, and conventions centers! With its advanced technology, this recyclable container is able to withstand temperatures from 0 to 158 degrees Fahrenheit. It comes in a two-pieces set (can and lid). It is the perfect solution for your culinary creations and provides a fun and exclusive serving experience!
Founded in 1995, the French company SOLIA is rapidly becoming the benchmark brand of disposable tableware and food trays in Europe. SOLIA offers a full range of innovative disposable tableware and food packaging to foodservice, retail and homes.