Solia Sugarcane Pulp Biodegradable Cocoon Bowl , 50Pcs/Pkt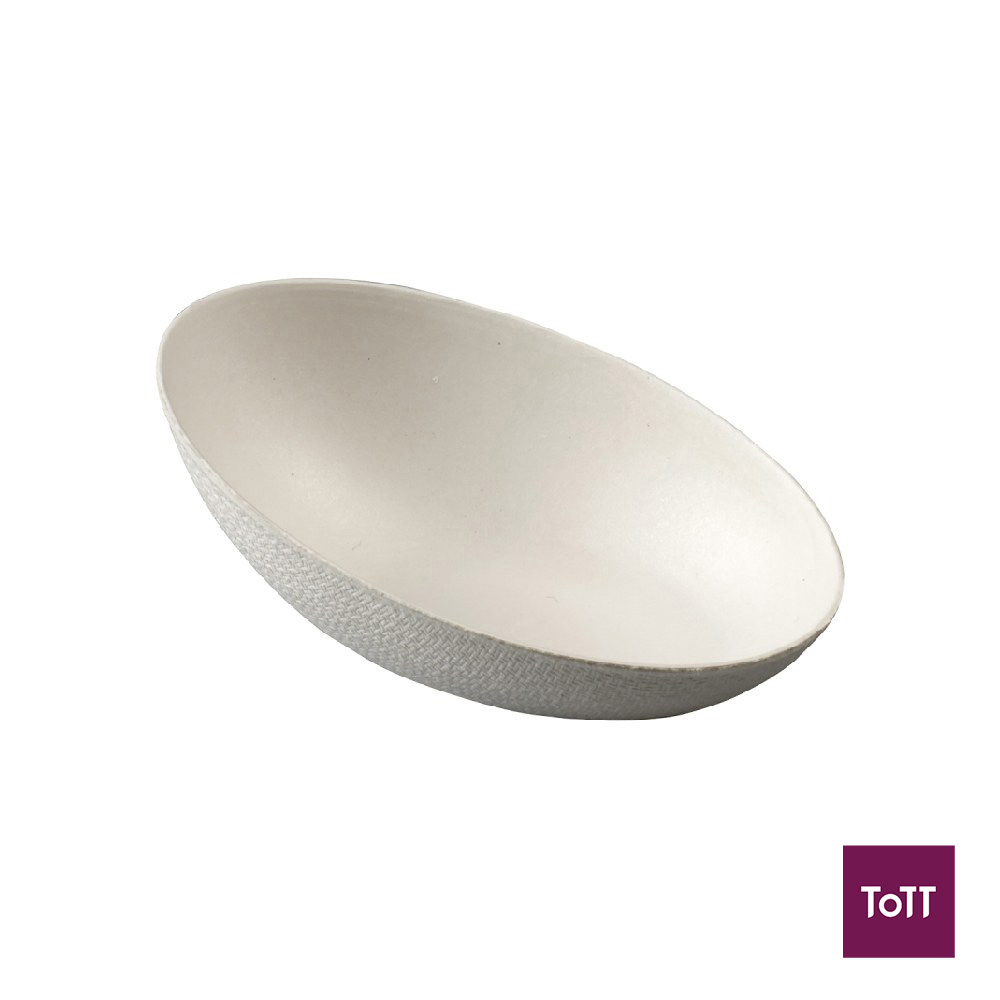 Embrace the ease and convenience of catering service with the Solia Cocoon Mini Dish! The sugarcane container is ideal for an appetizer, a puree, a mousse or a refined dessert. Its inclined shape allows you to properly display your delicious culinary creations. This product is ideal for buffets, parties, conventions, restaurants, and sampling parties!
While this product can be served individually, it is small enough to be displayed in a plate. Its shape makes it very convenient and easy to hold and transport around.
Soft touch, freezing and reheating tolerance make sugarcane the perfect natural solution for an eco-friendly and innovative serving experience! With its advanced technology, this sugarcane container is able to withstand temperatures from 10 to 428 degrees Fahrenheit. This product is recyclable and reflects environmental awareness. It is ideal by its lightness as well as its quality.
Founded in 1995, the French company SOLIA is rapidly becoming the benchmark brand of disposable tableware and food trays in Europe. SOLIA offers a full range of innovative disposable tableware and food packaging to foodservice, retail and homes.