Solia Sugarcane Pulp Biodegradable Square Salad Bowl 1.4L, 10Pcs/Pkt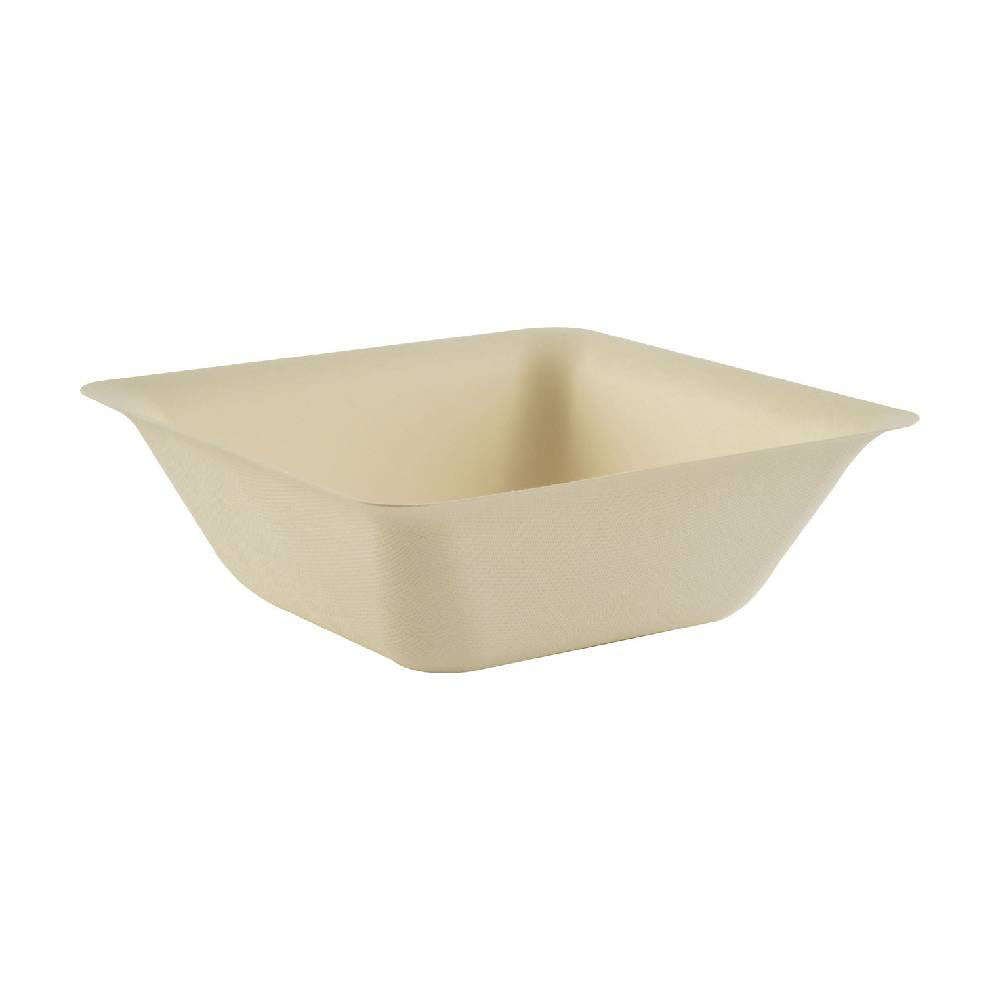 The disposable Solia sugarcane pulp salad bowl, 30 oz, brings an eco-friendly approach to your take-away service, picnic, catering event, and buffet! This compostable product is your solution for single serving cold entrees, hot meals, desserts, and fruits salads. Soft touch, freezing and reheating tolerance make sugarcane the perfect natural alternative for an ecological to-go solution! This Solia bowl's high shape and inclined borders add a simple and elegant touch to your gastronomic delights.In addition, this compostable bowl can be matched with a plastic lid! After a delicious meal at your restaurant, customers can place the rest of their order in one of these boxes, prolonging their culinary experience at home! Its advanced components and technology allow this product to withstand temperatures from 0 to 428 degrees Fahrenheit, making it microwavable and available for oven reheating. It is also easily stackable.
Founded in 1995, the French company SOLIA is rapidly becoming the benchmark brand of disposable tableware and food trays in Europe. SOLIA offers a full range of innovative disposable tableware and food packaging to foodservice, retail and homes.