Solis Deli Grill L47.5xW58xH19cm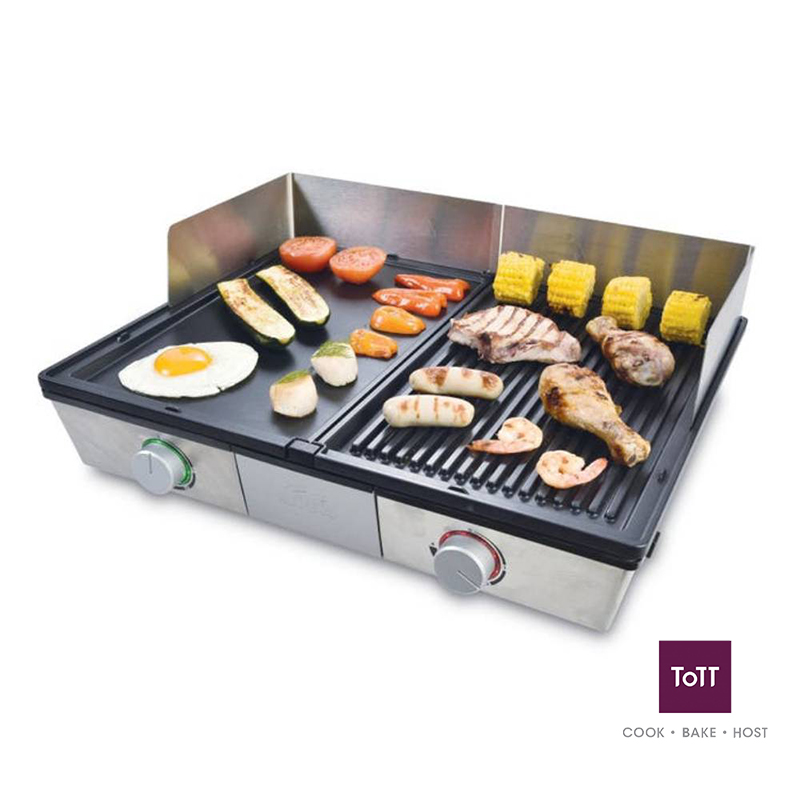 Compact, straightforward and clean – The small Solis Deli electric grill is ideal for spontaneous barbecue fun outside on the porch or inside the kitchen. Place the grill plates, plug in the grill, switch it on, let it heat up and you're ready to go.
The temperature of the two grill plates can be adjusted steplessly and separately, so that all types of grilled food can be optimally prepared from meat to vegetables. Turned over with the included spatulas and you're done. The removable splash guard protects the environment from unpleasant grease stains. In addition, there is no annoying smoke or smell when grilling with the electric grill.
Grill & Bake – Suitable to use for everyday meals, but can also be used during a cozy evening dinner.
Dishwasher-Safe – The grill plates can be removed very easily and can be cleaned in the dishwasher.
Integrated Grease Drain – Released moisture, oil or fat is discharged into the integrated grease drain, ending up in the underlying drain tray.
Temperature Control – Equipped with clear indicator lights: red means that the appliance is warming up and green indicates that the appliance is ready for use.
Integrated Heating Elements – In the grill plates embedded heating elements ensure optimal heat transfer and retention.
Removable Plates – The non-stick coated grill plates made of solid die-cast aluminium are removable and interchangeable.