Solis Vac Smart Food Vacuum Sealer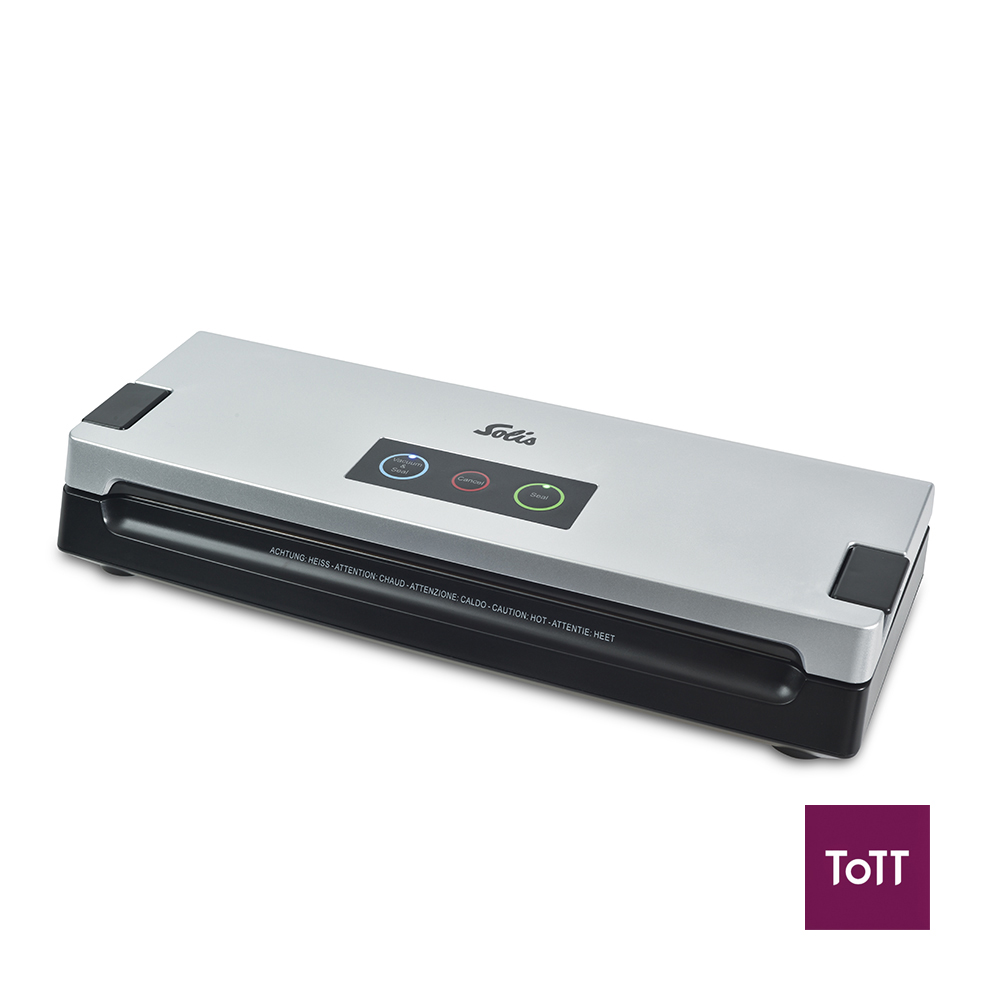 Did you know that you can keep food fresh for up to 8 times longer by vacuum-packing it? As a result, you will not only reduce food waste but save money at the same time.
This fully equipped and automated vacuum machine offers many advantages to professionally preserve and even prepare food like a pro. With an integrated compartment and foil cutter it is the perfect all-in-one solution for vacuum-packing food at home. The machine offers 2 operating modes for dry and moist food and features a Pulse Vacuum function, making it suitable even for vacuuming pressure-sensitive food.
Not only can you preserve food using the SOLIS Vac Prestige, you can also marinate meat, fish and vegetables in a vacuum by selecting the marinating function. This is the most effective way to make sure your steak is soaked well and it speeds up the marinating process significantly. The vacuum-sealed bags are also suitable for sous-vide cooking. Take your cooking skills to the next level and explore the many options!
Made for All Foods
– Dry, moist, hard or soft, pressure-sensitive food; this advanced vacuum machine is equipped to handle it all.
Marinating Function
– Use the marinating function and let meat, fish or vegetables soak in herbs or spices.
Removable Drip Tray
– Excess moisture released from moist vacuuming goods is collected in the removable drip tray for easy cleaning.
Roll Compartment & Foil Cutter
– All-in-one solution with its integrated roll compartment and foil cutter.
Included Suction Hose
– An included suction hose allows for vacuuming food stored in vacuum containers.