Solis Vacuum Zipper Bags 26x35cm, 10Pcs/Box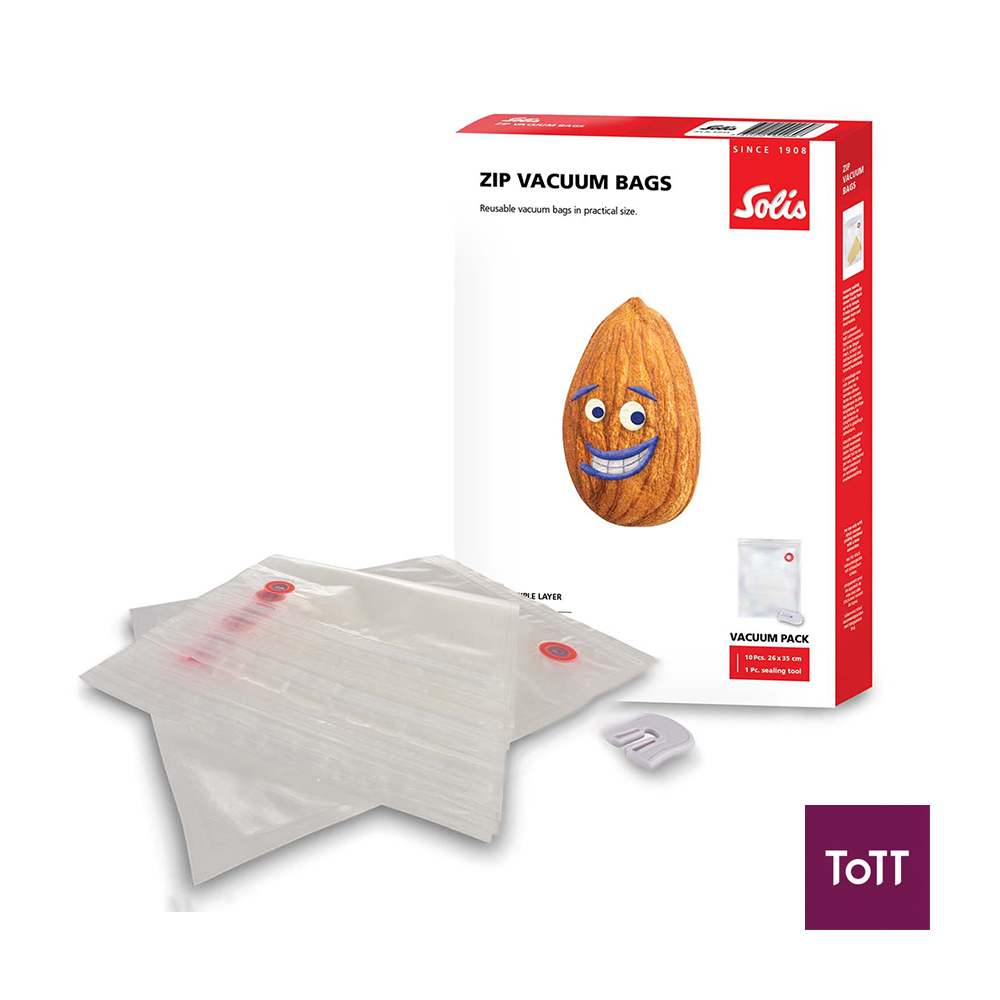 Whether you want to store meat, fish, sauces or a soup vacuumed, with the vacuum containers from Solis this a breeze – without worrying that it could tip out.
The Solis vacuum containers are BPA free, food safe and are perfect for storing food in the fridge or freezer.
With the marinating function of the Solis Vac Prestige (sold separately), meat and fish can be marinated in the containers in just a few minutes.