Spiegelau Set of 16Pcs Tumbler Set,Elegance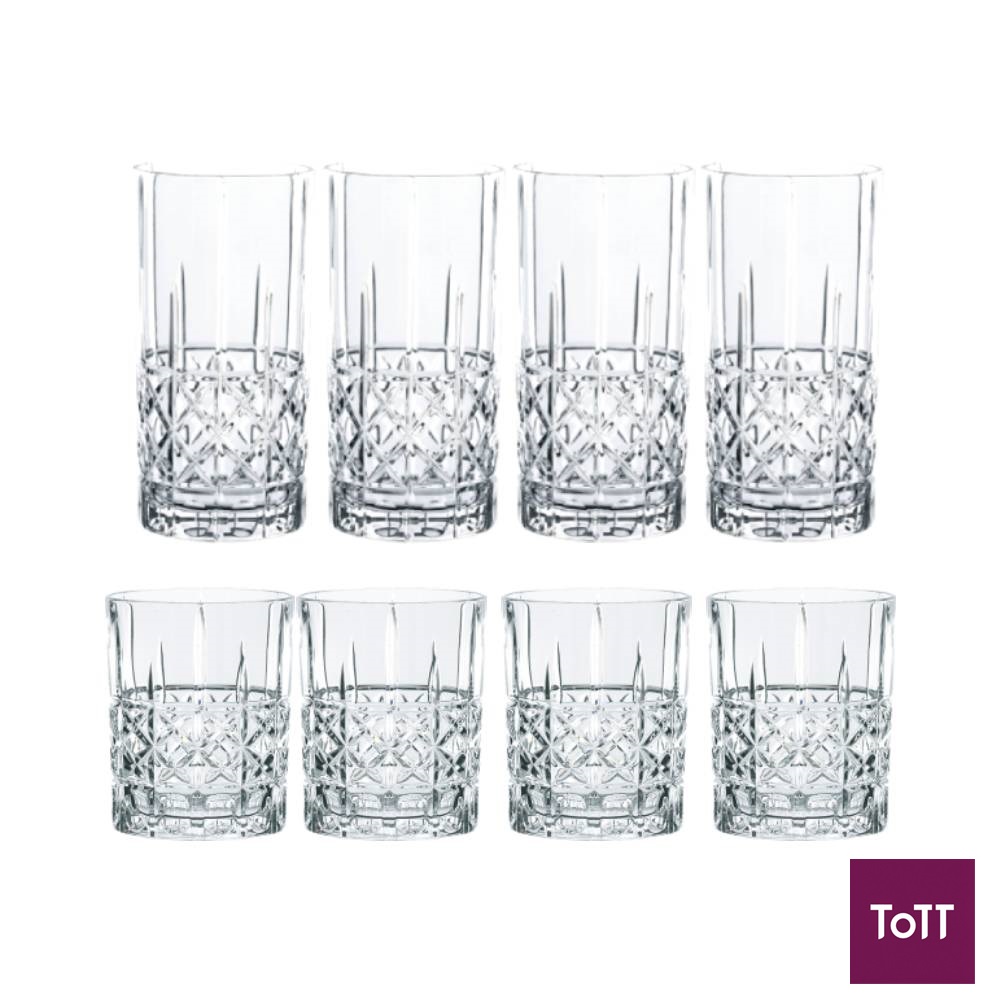 The elegance range features cut glass design, classic styling and a heavier weight. Ideal for cocktails (old fashioned), neat spirits (single malt whiskey). These glasses enhance the drink with a weighty feel in the hand, whilst the cut glass design makes your drinks look better. The crystal glasses ELEGANCE from Spiegelau live up to their name: With their elegance and precious cut design, the robust, dishwasher-safe glasses are equally suitable for everyday use and festive moments. Both whiskey and soft drinks, long drinks and creative cocktails come into their own in the brilliant crystal glasses.
Spiegelau is in the best shape everywhere – whether it's special glasses to enjoy special beers and wines or universal glasses that can be used in a versatile way: A Spiegelau glass can be raised for any occasion. The designers develop tasteful and practical everyday glasses that offer a perfect balance between proportion, shape and function. Spiegelau can look back on a long tradition of glass manufacture, which extends from the development of the finest glass mirrors for the historic royal houses of Europe through to the manufacture of robust yet elegant glasses for modern restaurants. For over five centuries, an effort has been made to combine traditional craftsmanship with innovative technologies in glass production. In keeping with its roots in traditional Bavarian craftsmanship, Spiegelau now uses the latest, most advanced technologies in order to guarantee that all glasses are absolutely robust and reliable. Spiegelau glasses thus not only possess a high level of brilliance but are also highly break resistant and dishwasher-safe.