Spiegelau Set Of 6Pcs Champagne Flute 170ml, Festival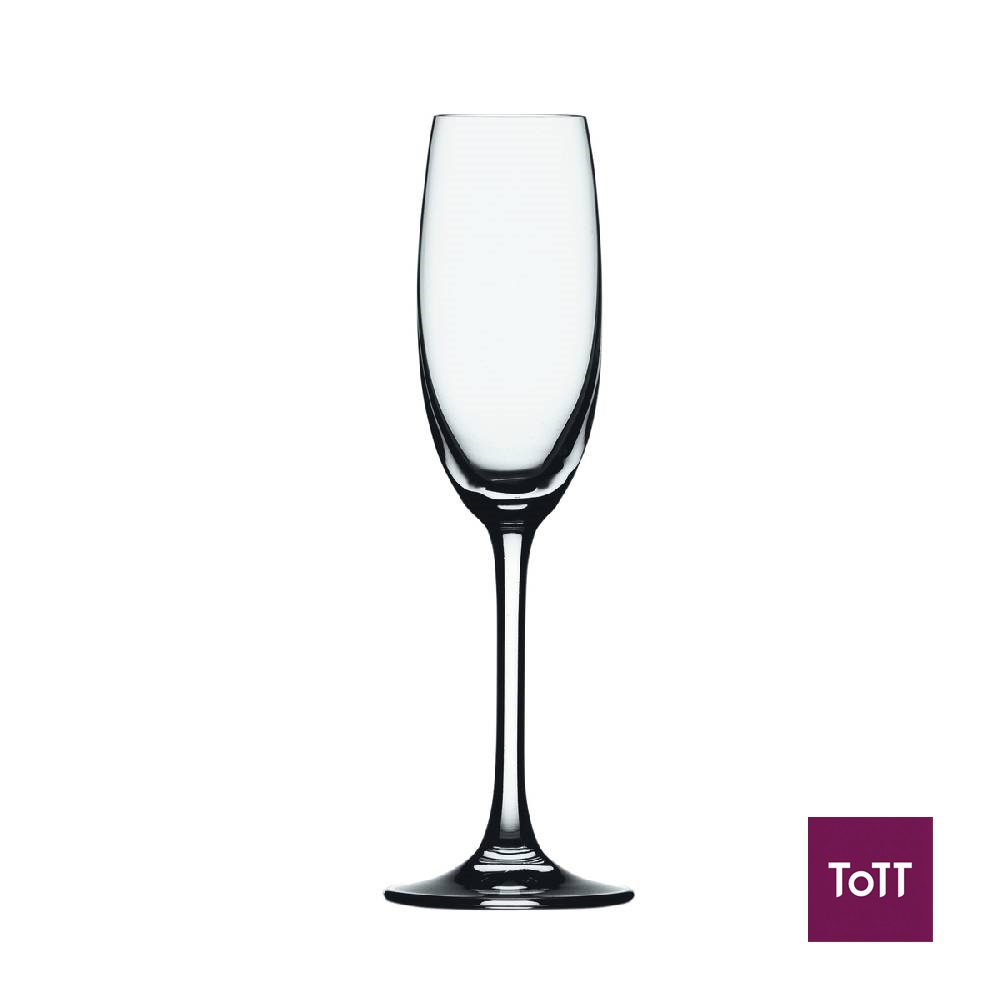 The Champagne Flute from the 'Festival' series is robust, yet brilliant and clear. This is ensured by the crystal glass used by Spiegelau. The Champagne Flute has a practical calibration mark at 0.1L, which means that it can be used particularly well in the catering business. It is a very popular catering series which is very durable, extremely breakage resistant and dishwasher safe. The design is defined by a harmonious coexistence of the elliptical shape and the classical burgundy shape. Besides that the series offers an interesting filling volume for the bottle sale.
Spiegelau is in the best shape everywhere – whether it's special glasses to enjoy special beers and wines or universal glasses that can be used in a versatile way: A Spiegelau glass can be raised for any occasion. The designers develop tasteful and practical everyday glasses that offer a perfect balance between proportion, shape and function. Spiegelau can look back on a long tradition of glass manufacture, which extends from the development of the finest glass mirrors for the historic royal houses of Europe through to the manufacture of robust yet elegant glasses for modern restaurants. For over five centuries, an effort has been made to combine traditional craftsmanship with innovative technologies in glass production. In keeping with its roots in traditional Bavarian craftsmanship, Spiegelau now uses the latest, most advanced technologies in order to guarantee that all glasses are absolutely robust and reliable. Spiegelau glasses thus not only possess a high level of brilliance but are also highly break resistant and dishwasher-safe.