Spiegelau Set Of 6Pcs White Wine Glass 430ml,Definition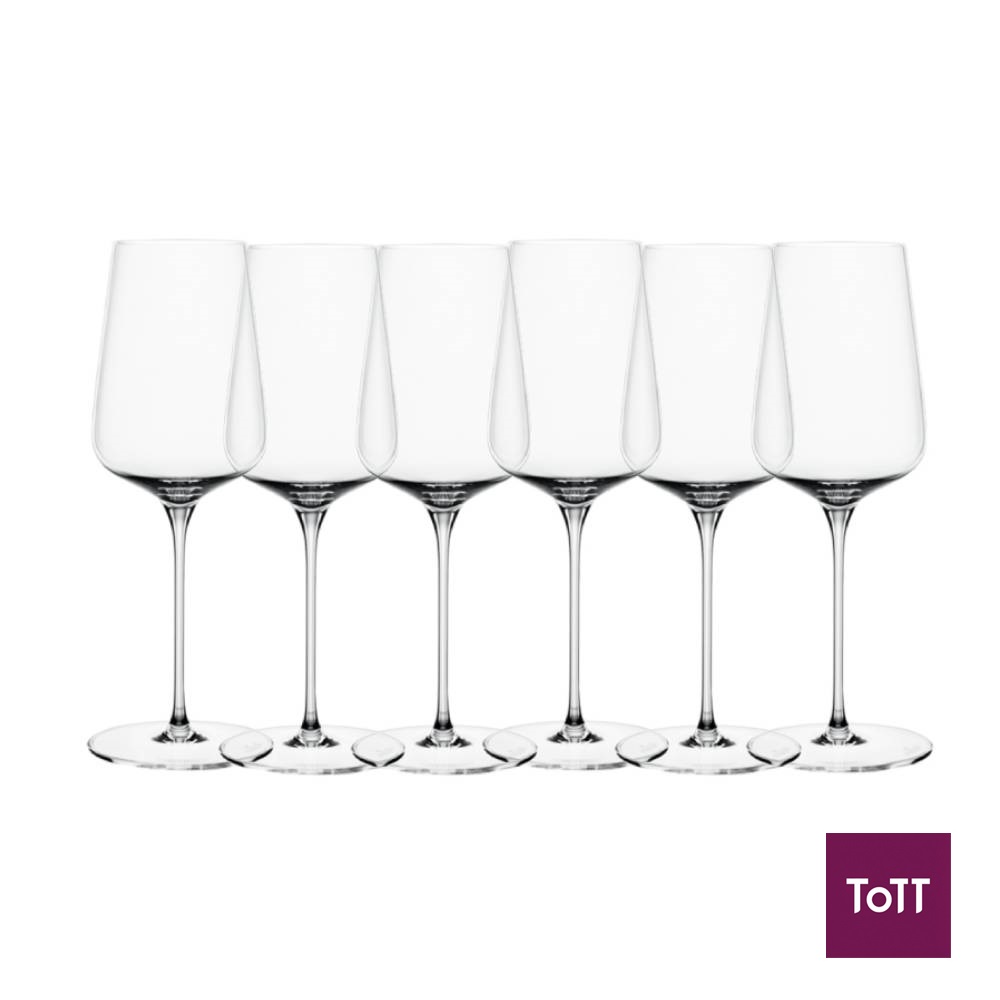 The White wine glass Definition from Spiegelau combines functionality and aesthetics with unprecedented lightness. Elegance meets lightness! Coming in at just 105g, this glass is almost as light as a feather. It was designed to showcase the aromas and flavours of white wines at their very best. Fully dishwasher-safe, Definition crystal glasses are designed and made in Germany. Definition is an evolution of two previous Spiegelau collections: Willsberger (1982) and Hybrid (2011). With the help of proprietary new technology, Spiegelau introduces a modern collection of thin machine-made glasses. These stunningly elegant glasses are light as a feather, feel perfectly balanced in hand, and showcase wine's aromas and flavours at their very best.
From creating fine glass mirrors for the old Royal courts of Europe to manufacturing sturdy yet fine glassware for the modern-day hospitality trade, Spiegelau has a history of high performance. For five centuries Spiegelau has laboured to combine hand craftsmanship with the latest glass-making techniques.