TableCraft Cast Iron Steak Weight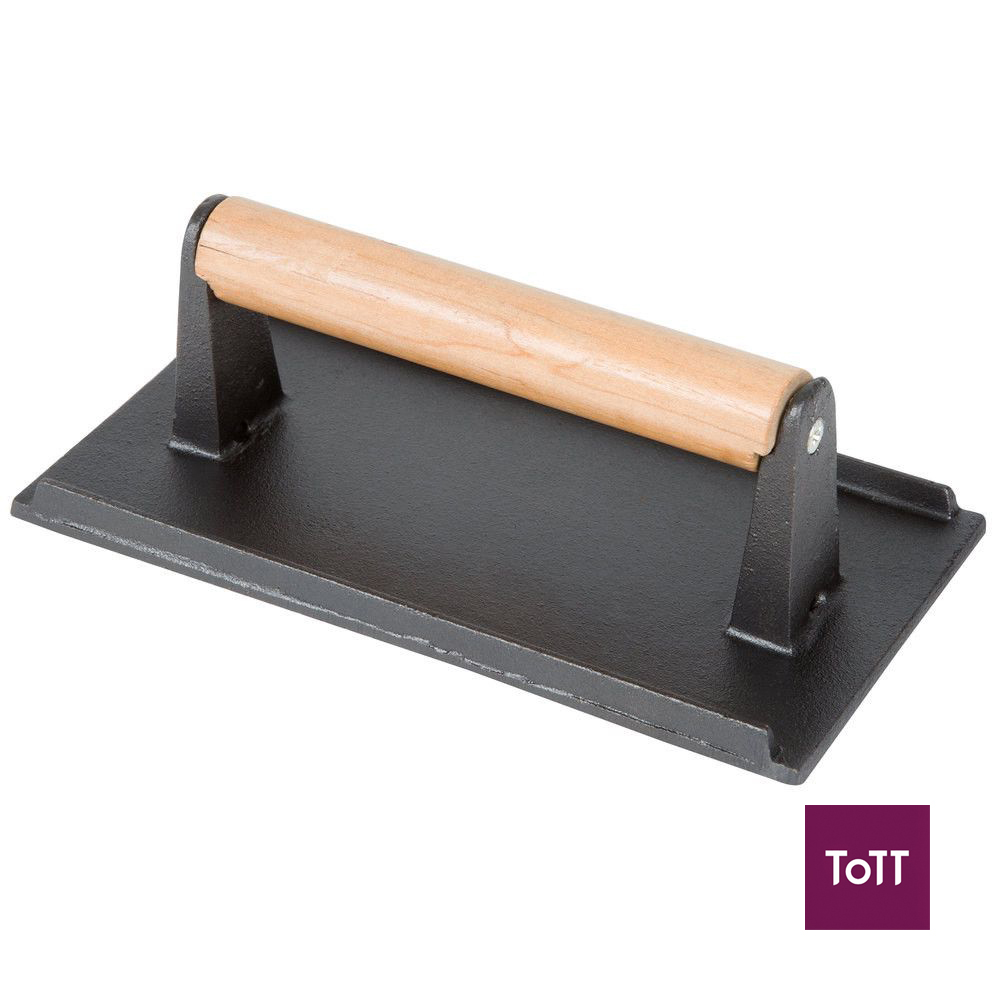 Speed up your cooking times with a steak weight. Constructed from high quality cast iron, the steak weight presses meats to the grill to prevent curling and reduce serving times, ensuring your customers receive perfectly cooked food every time. The press also features a wooden handle to ensure your safety when cooking. Simple to use, the steak weight is a useful tool for steakhouses, restaurants, home use and any other food service serving steaks and hamburgers.
Founded in 1946 by Adolf Davis, TableCraft Products Company opened its doors as an import distribution company serving the foodservice industry. From beautiful and multi-functional buffet service collections to classic and contemporary tabletop products, Talecraft bring creative designs, elevated style and one-of-a-kind product versatility to foodservice customers around the world.