TableCraft Gemelli Olive Oil & Vinegar Bottle Set with Chrome Plated Rack 8.5oz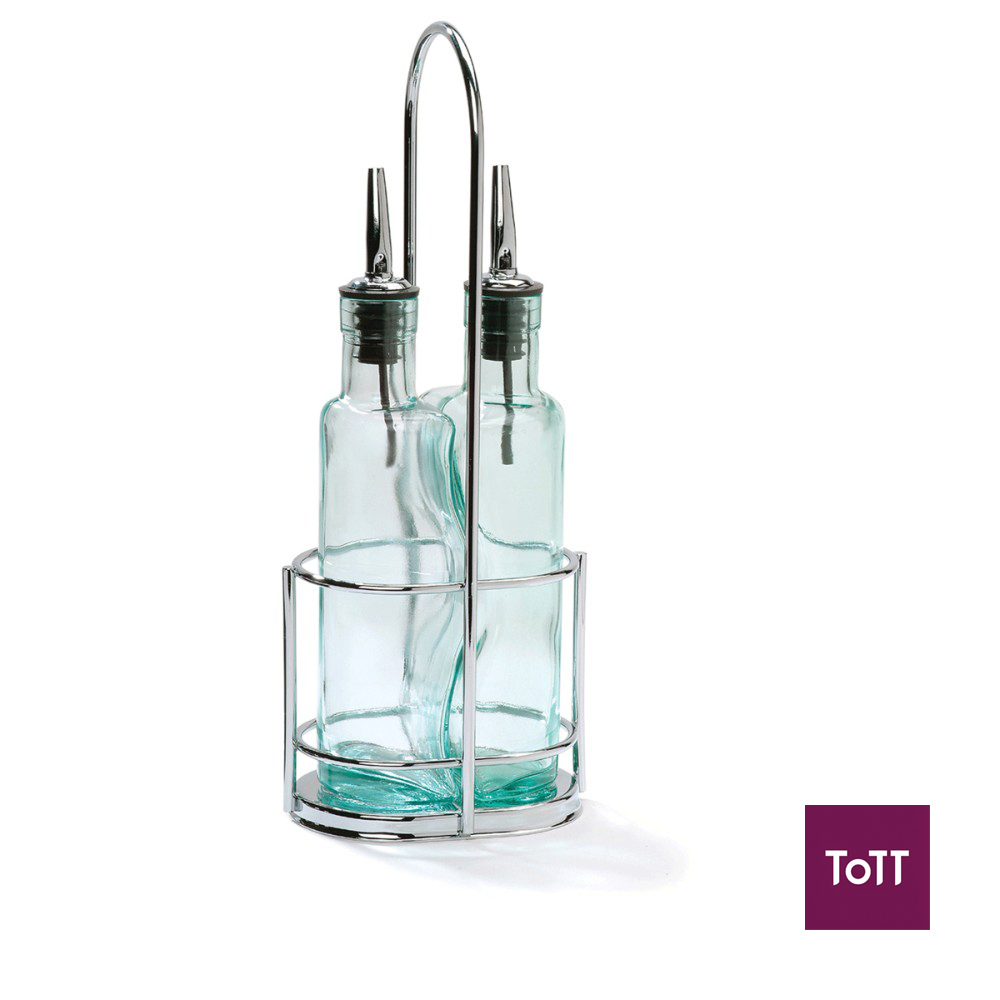 TableCraft's Gemelli Oil & Vinegar Bottle Set provides a touch of sophistication to your tabletop. Green tinted glass bottle design fit and "embrace" together for a unique oil & vinegar serving presentation. Set includes Chrome Plated Rack to keep your tabletop organized and 18-8 Stainless Steel Pourers for ideal dispensing.
Founded in 1946 by Adolf Davis, TableCraft Products Company opened its doors as an import distribution company serving the foodservice industry. From beautiful and multi-functional buffet service collections to classic and contemporary tabletop products, Talecraft bring creative designs, elevated style and one-of-a-kind product versatility to foodservice customers around the world.