TableCraft Glass Paneled Shaker with 18/8 Stainless Steel Top 60ml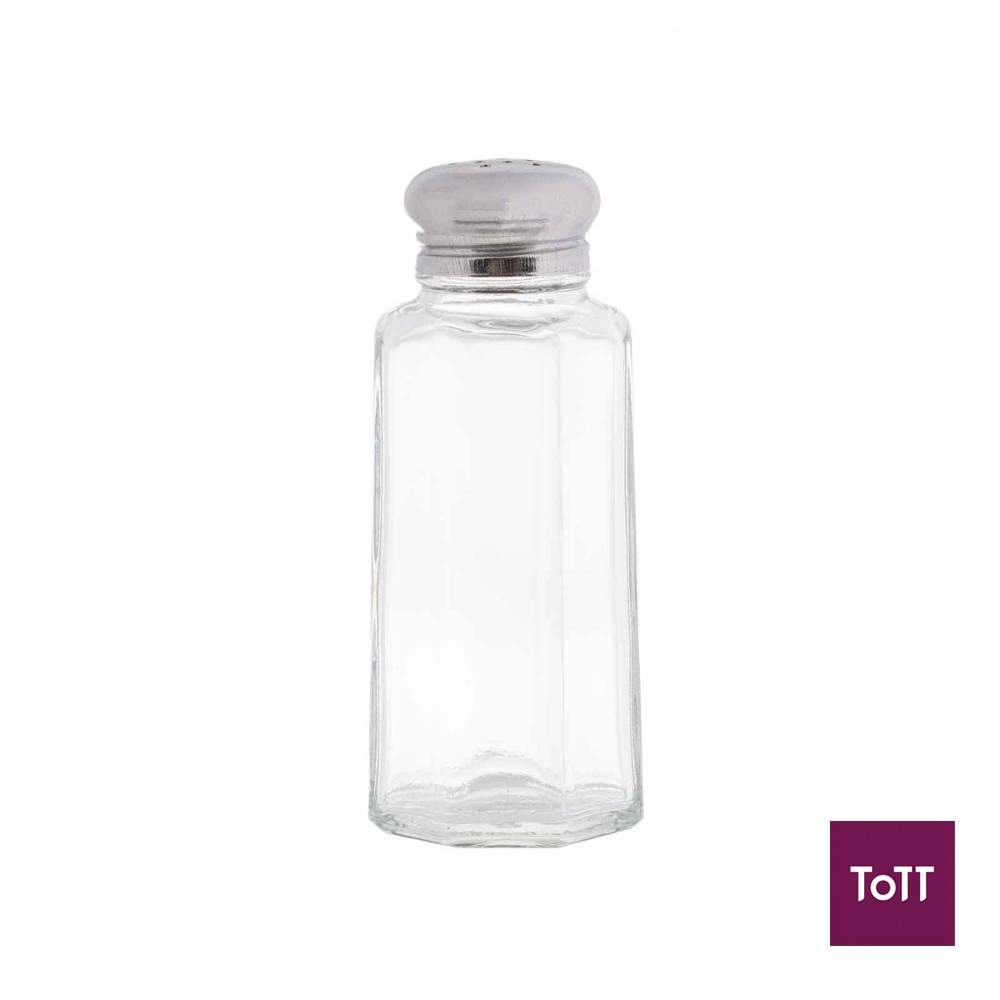 Enhance your table setting with this Tablecraft 1 oz. glass panelled (salt and pepper) shaker! Featuring a polished stainless steel top, this shaker is sure to become your go-to item for serving salt and pepper. Its classic design lends a flair to any table setting, and its panelled sides are both aesthetically appealing and practical, giving the user a better grip and reducing the chance of spillage. This shaker's exceptionally clear glass allows for excellent condiment visibility, ensuring that your guests will know which seasoning they are selecting each time they reach for a shaker.
Founded in 1946 by Adolf Davis, TableCraft Products Company opened its doors as an import distribution company serving the foodservice industry. From beautiful and multi-functional buffet service collections to classic and contemporary tabletop products, Talecraft bring creative designs, elevated style and one-of-a-kind product versatility to foodservice customers around the world.